New Head of Business At Gordon Lamb Chesterfield Land Rover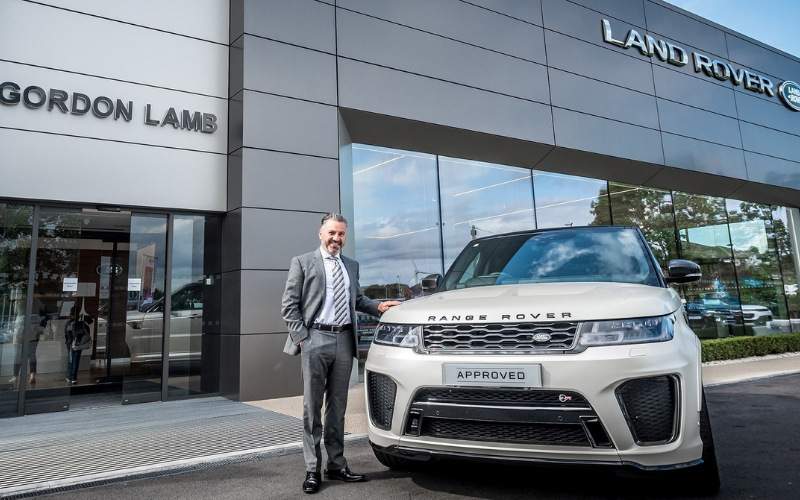 Gordon Lamb Chesterfield Land Rover has appointed experienced motor professional John Steele as head of business.
John began his working life as a financial consultant before joining Rocar Moores Land Rover in Huddersfield as a sales executive. He progressed his career to become head of business at the Sytner Group in Harrogate and then Leeds.
The site, which was acquired by Vertu Motors in June 2016, has undergone a £5.4 million refurbishment implementing the latest brand corporate identity. The showroom, which has been designed in line with the Jaguar Land Rover Arch concept can showcase nine vehicles encompassing every model from the Land Rover range. It features a dedicated vehicle handover area, interactive colour and trim display and brand merchandise area.
Jatinder Aujla, operations director at Farnell Jaguar Land Rover, who began his apprenticeship in the sector at Rocar Moores at the same time as John, said: "John is a very high calibre individual and will always leave a positive impression with whoever he meets. One of my main criteria for the Chesterfield appointment was that the individual had "people" skills and I am confident that I have achieved that in this appointment.
"John will make a real impression on the retailer and his colleagues and customers can be assured of the exemplary standards of service they have come to expect."
John Steele said: "I am delighted to be joining Gordon Lamb Chesterfield Land Rover and to be working with Jatinder again. We have the same values and ethos and I am looking forward to building on the retailer's reputation in this wonderful new showroom."