New Kit Van For The Pars Thanks To Dunfermline Dealership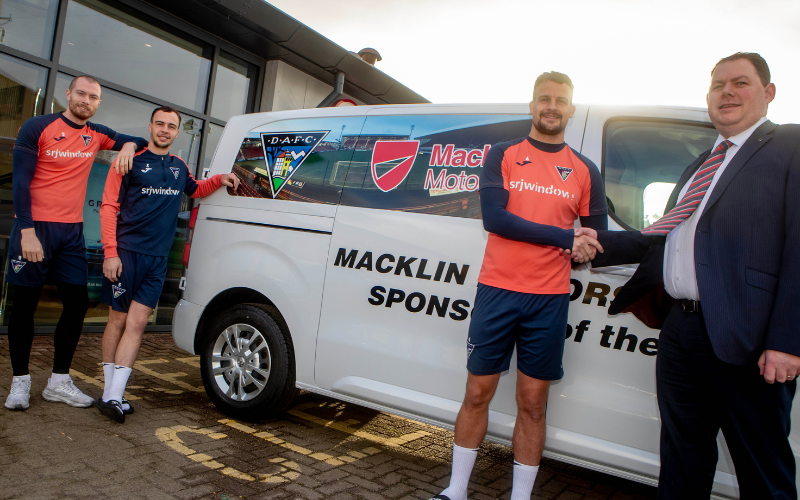 Macklin Motors Dunfermline Vauxhall, which has a long-standing relationship with Dunfermline Athletic FC, has donated a Vauxhall Vivaro van to be used to transport their kits and some equipment to and from the training ground, and on matchday.
The dealership and the football club, which is currently top of Scottish League One, have worked together in partnership since 2006, with Macklin Motors Dunfermline Vauxhall having a presence at East End Park for many years.
Paul Lunan, General Manager at Macklin Motors Dunfermline Vauxhall, said: "The Pars are our local team and many colleagues are avid fans, so this partnership means a lot to us.
"As a local business, it is important that we are involved within the local community and the football club is at the heart of this.
"Our partnership goes back many years, and we were delighted to have the opportunity to help all the kit travel in style, as befits a team at the top of the league and looking good for promotion."
David Cook, Dunfermline Athletic Chairman and CEO, added: "Our continued partnership with Paul and all the team at Macklin Motors Dunfermline Vauxhall is hugely valued by everyone here at KDM Group East End Park.
"The donation of a new kit van helps us continue the hard work on and off the pitch; we hope it will see many more positive results, as it travels around the country supporting our training and match day operations."