Phil Reuben wins 'Sales Manager of the Year' Award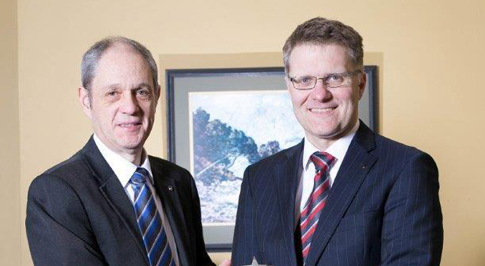 Phil Reuben, sales manager at Bristol Street Motors Shirley Ford, was named 'Sales Manager of the Year' at Vertu Motors' annual management awards held at the Eslington Villa hotel in Gateshead.

Phil has been with the Group for 27 years since joining Bristol Street Motors Birmingham in 1988 as a sales executive before being promoted to sales manager at the Shirley site, a role in which he has excelled, consistently selling more new retail cars than any other dealership in the Group.

Robert Forrester, chief executive of Vertu Motors Plc said: "Whilst a small dealership in the physical sense, Phil and his team deliver more new retail cars than any other dealership in the Group. He has led his team to do this consistently and with the minimum of fuss. There is no doubt that Phil deserves this award having been runner-up a number of times."

"One of our core values as a business is to recognise and celebrate excellent performance and our annual management awards are a chance to do just that.

"Every year that we hold the awards it becomes harder and harder to decide on a winner, everyone who is nominated has performed exceptionally well over the year and is at the very top of their game.

"It gives me great sense of pride to know we have so many amazing individuals on board and fills me with great confidence as we continue to build the business in 2016."

Phil said: "It is such an honour to receive this award. Having been with Bristol Street Motors since they took over the dealership I know this is a company which recognises the hard work and attention to detail of its employees.

"I'd like to thank my team and those put me forward for the Sales Manager of the Year award. It's an honour to have won this award after being on the shortlist so many times over the years.

"I won't rest on my laurels and will endeavour to keep Bristol Street Motors Shirley Ford as the top selling dealership in the network by maintaining a focus on delivering excellent customer service.