The Great Christmas Raffle Launches to Raise Vital Funds for Charities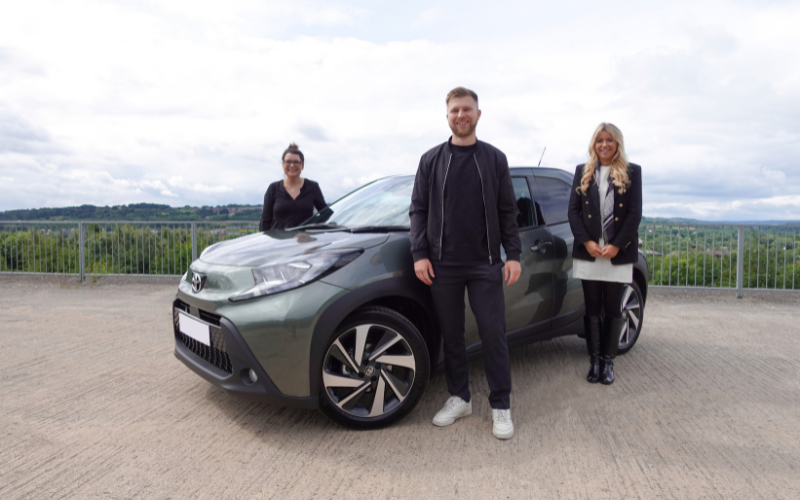 Now in its fourth year, last year over £90k was raised for over 70 charities
The UK's leading digital raffle operator reveals that over half (56.5%) of Brits are more likely to donate to charity in the run-up to Christmas
Not-for-profit Charity Escapes and the UK's leading online raffle platform Raffolux announce the fourth annual The Great Christmas Raffle, partnered with Vertu Motors, to raise funds for over 100 charities.
The Great Christmas Raffle was established in 2020 to support charities that faced challenges with their fundraising efforts due to the Covid-19 pandemic. Over the past three years, it has raised an impressive £183K for 86 incredible charities.
The UK's leading digital raffle operator Raffolux reveals that over half (56.5%) of Brits are more likely to donate to charity in the run-up to Christmas. Despite the current cost of living crisis, the new survey commissioned by Raffolux suggests that Brits are still keen to support good causes and help those in need over the festive period. As the prevalence of online competitions continues to grow, a significant majority of Brits (58.5%) report that they are more likely to play an online raffle if it contributes to charity.
To see which regions are the most generous at Christmas, visit raffolux.com.
Last year, over £90,000 was donated to over 70 charities including The Red Sky Foundation, Hospice UK and The Bradley Lowery Foundation. The prize, a 72-reg Volkswagen Polo in Ascot Grey kindly donated by Vertu Motors, was scooped up by lucky winner Neil Harrison and his daughter Caitlyn, both from Durham.
This year, those who enter could win a Toyota Aygo X Edge, provided again by Vertu Motors. Tickets are available for £5 to give entrants the chance to win. The raffle will open on 1st October and will close on 30th November 2023. The draw will be held in early December. For further information, please visit www.thegreatchristmasraffle.com.
Carly Sells, Director of Charity Escapes, commented: "We are delighted that The Great Christmas Raffle continues to give charities the funding boost they need to deliver their vital work. Seeing the raffle grow year on year has been hugely satisfying and with charities participating from all across the UK, it's great to know it's supporting a wide range of communities.
"We are also incredibly grateful to Vertu Motors for its kind donation of a Toyota Aygo X Edge - an absolutely fantastic car that a very lucky someone will win just in time for Christmas."
Robert Forrester, Chief Executive of Vertu Motors, commented: "The Great Christmas Raffle is an initiative we are delighted to support year on year, as it backs so many fantastic charities that are local to our dealerships up and down the country.
"The amount of money raised keeps on growing and this year's Great Christmas Raffle is helping charities at a time when operational costs are high, fundraising is more difficult and the demand for their services increases.
"It will be great to see people get behind the Raffle again this year, purchasing a ticket or two to be in with a chance of winning this fantastic 23-reg Toyota Aygo X Edge."
Gerry Lianos, Co-founder and CEO of Raffolux, said: "We started The Great Christmas Raffle in 2020 when we thought that it would be the hardest year for charities and those they support. However, a tough three years have followed. The cost of living crisis has meant it's been harder for charities to fundraise and they've relied more on online raffles to generate funds to support those in need.
"Since launching our business in 2019, we have raised over £600K for charities. We're hoping this year is going to be our best year yet and we can raise more money than ever for our charity partners."