Vansdirect Gears Up For Racing Driver Sponsorships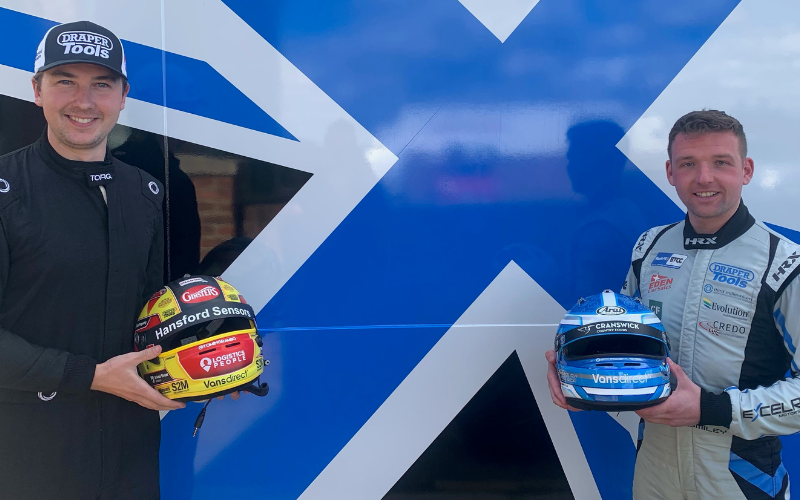 Vansdirect, the Newport-based national online retailer (

www.vansdirect.co.uk

), is sponsoring two key drivers in this season's British Touring Car Championships season, starting in May through till October.
Tom Ingram and Chris Smiley will have Vansdirect branding on their cars, helmets and race suits.
Tom Ingram is a key member of the EXCELR8 Trade Price Cars line-up for the 2021 BTCC season after inking a multi-year deal with the Hyundai team. It will be Ingram's eighth year in the championship and his first with the new team. In the last seven years he has secured 16 race wins, 41 podium finishes, four pole positions and 13 fastest laps.
Northern Irish racer Chris Smiley joined forces with EXCELR8 last season as the team embarked on its exciting programme with the Hyundai i30 N Fastback and played a key role in the development of the new car across the course of the campaign.
Despite limited testing as a result of the COVID-19 pandemic, Chris produced an astonishing performance in the opening round of the 2020 season at Donington Park, where he took the Hyundai to a podium finish on its first weekend in the series.
Paul Cox, Sales Director for Vansdirect, said: "This is a fantastic opportunity to raise brand awareness of Vansdirect.
"Chris and Tom are high profile drivers who are both tipped to enjoy an excellent season. We're proud to be supporting them in their quest for glory!"
Justina Williams, team owner at ExcelR8 Motorsport, said: "We are delighted to welcome VansDirect as an EXCELR8 Trade Price Cars Team Partner for our 3rd season in the BTCC. Our relationship with Vansdirect parent company Vertu Motors started in 2019 via Bristol Street Motors, so to widen our relationship with Vertu Motors is a very proud moment, especially as 2021 is shaping up to be a very strong season for the team".
Tom Ingram said: "As an award-winning commercial vehicle retailer Vansdirect is a natural fit with the EXCELR8 team and I'm really proud to be carrying their branding in the 2021 BTCC. Commercial vehicles are a key player in our BTCC logistics, and we are really looking forward to maximising this new partnership with Vansdirect with plenty of success together on and off track".
Chris Smiley said: "I am very proud to be supported and sponsored by Vansdirect, an award-winning company with branches throughout the UK. We can't wait to get the season underway and represent Vansdirect at the front of the biggest show in British motorsport!"