Another National Award For North East Motorcycle Dealers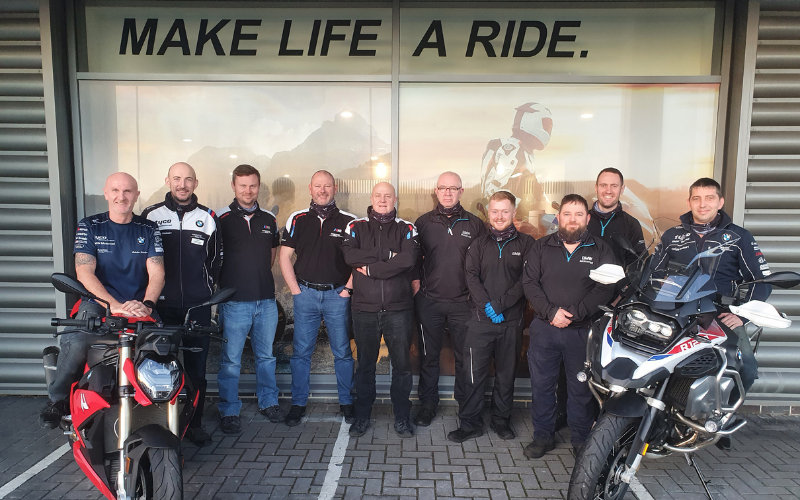 Vertu Motorcycles, which operates both Vertu BMW Motorrad Sunderland and Vertu Honda Motorcycles Stockton, has been awarded the prestigious 'Best Multi-Franchise Dealer of the Year' title by Motorcycle News (MCN).
Already operating Vertu Honda sites in Nottingham and Grantham, the Stockton and Sunderland sites opened within the last year, doubling Vertu Motorcycles presence during the pandemic, at a time when many others were reducing their capacity.
The award citation noted this, adding: 'And all while not losing focus on their customer-base with outdoor refreshment facilities at the Honda showrooms, allowing riders to gather in a Covid-safe environment. It is this deduction that sees Vertu handed an MCN award for the second year running.'
In July 2021, Vertu invested £350,000 to create Vertu Honda Motorcycles Stockton, sitting alongside the existing Vertu Honda dealership. It has been created as a superb ride-to destination and community hub for bikers.
Vertu Honda Motorcycles offers an all-round experience for riders, including outdoor social areas and riding schools at the dealerships. The Vertu Motorcycle Club started this year, welcoming all bikers to events and keeping in touch with a fortnightly newsletter.
BMW Motorrad Sunderland joined Vertu Motorcycles in December 2020 following the £28million acquisition of 12 BMW and MINI sales outlets in five locations from Inchcape plc.
Mark Goode, Brand Director for Vertu Motorcycles, said: "I am incredibly proud of our colleagues and the hard work they have put in, especially through some challenging times.
"We may not be the biggest, but this award says we are the best and that is always our aim. To win two years running demonstrates consistency and is independent verification that we are meeting the very high standards we set.
"Congratulations to everyone at Vertu Motorcycles!"