Bristol Street Motors Cheltenham Ford welcomes new GM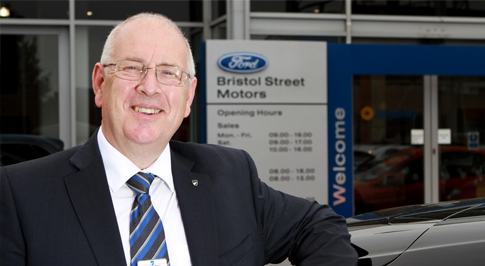 Bristol Street Motors Cheltenham Ford has welcomed new general manager, Martyn Thorley, to its award-winning team.
A hill climbing motorsport enthusiast, Martyn has lived in Worcester since 1989. He embarked on his career in the motor industry as an apprentice technician, aged just 16.
Following his graduation as Master Technician, Martyn steadily climbed the career ladder to become a workshop controller before completing the Institute of the Motor Industry managers' exam, allowing him to climb onto the next rung. Martyn then held a number of management positions before joining the team at Bristol Street Motors on Hayden Road.
The dealership was recently presented with the prestigious Chairman's Award from Ford UK. The award recognises the top dealers across the country and is assessed on extensive research, carried out by Ford, to assess exactly how customers feel about the quality of attention they receive from their dealer.
Martyn said: "It's fantastic to join Bristol Street Motors Cheltenham Ford. Bristol Street Motors has a great reputation and I'm pleased to be part of such a successful team.
"The fact that the dealership has been just received the Ford Chairman's Award speaks volumes about the excellent customer service that my new colleagues deliver."
Ian Harrison, who oversees Bristol Street Motors' Ford division, welcomed Martyn to the Group, saying: "Martyn lives and breathes cars. It's fantastic to have someone with such experience and knowledge joining Bristol Street Motors, and we're sure he will be an important asset to the business."