Bristol Street Motors Ford Gloucester welcomes new manager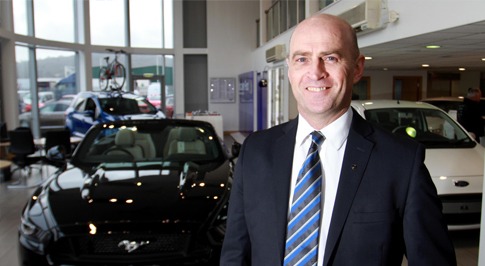 Bristol Street Motors Ford in Gloucester has welcomed new general manager, Rob Lewis, to its award winning team.
Rob has a great deal of experience within the motor industry having started his career in 1980 as a trainee technician and during his career has worked across most dealership departments including sales, aftersales and servicing.
In another life Rob played semi-professionally as a centre half for his local football club, Bath City.
Rob said: "It's great to be welcomed to the Bristol Street Motors family. The company has a fantastic reputation and I'm exceptionally pleased to join.
"As I've worked in pretty much every position there is within a dealership I have a great understandingcoming into this role and I'm ready to use that experience to develop the team.
"I believe it is important that businesses make a positive impact on the communities in which they work. I'm looking forward to forging links with the Gloucester community and want to work with local charities, schools and sports clubs.
"We have lots of exciting things happening over the coming months with the launch of exclusive new vehicles that are being launched by our commercial department, not to mention our transformation into a FordStore later in the year, which will enable us to sell every model currently available with the Ford catalogue, including the premium Vignale range."
Ian Harrison, who oversees Bristol Street Motors' Ford division, has welcomed Rob to the team, saying: "It's fantastic to have someone as experienced as Rob joining Bristol Street Motors and we're sure he will become a vital asset to the business."