Bristol Street Motors Invests £180,000 to Bring Hyundai to Sunderland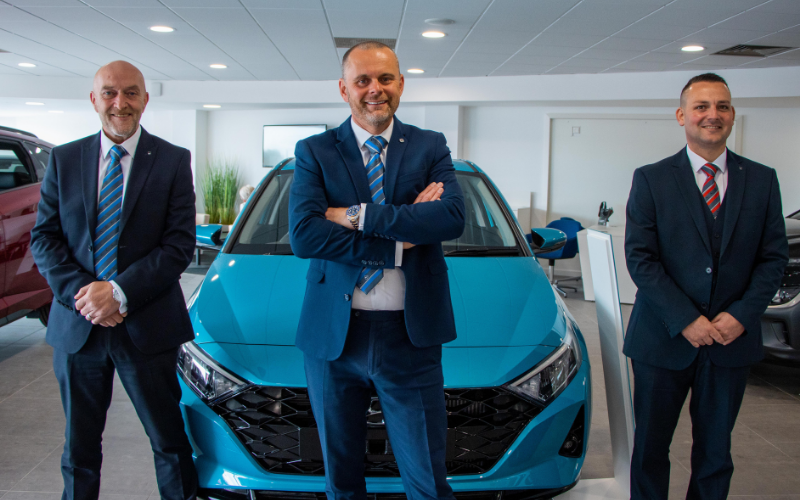 Bristol Street Motors has invested £180,000 and created five new jobs to bring the Hyundai franchise to Sunderland.
The dealership on Wessington Way shares the site with its sister dealership, Vertu Honda Sunderland, and both are overseen by General Manager, Billy Taylor, who also heads up Bristol Street Motors Morpeth Ford Hyundai and Vertu Honda Morpeth.
As part of the extensive fit-out, the dealership's interior was gutted and brought up to the latest Hyundai brand standards. With new floor tiles and stylish soft furnishings, it creates a modern and hi-tech environment for customers and colleagues. In addition to the renovated showroom floor, a specialist Hyundai service area has been installed to ensure that customers receive the best assistance, throughout and after the buying experience.
Hyundai is one of the world's largest car makers, with 20 vehicles currently in its catalogue, more than half of which are ultra-emissions vehicles. A newly installed charge point at the front of the building will provide customers with the opportunity to plug in their electric or hybrid Hyundai when visiting the dealership.
The dealership will also offer the Motability Scheme to customers who currently hold access to it and those who have recently received the award. The scheme allows those in receipt of disability benefits to lease a new car that is most suitable for them and their needs.
Billy Taylor, General Manager at Bristol Street Motors Sunderland, said:
"I think Hyundai is one of the leading brands on offer today and its range of modern, low and zero emissions vehicles are at the cutting edge of design and innovation.
"Our new sales colleagues have undergone rigorous training to become Hyundai experts and are ready to answer all questions customers may have. Similarly, our service technicians have really been put through their paces to learn these cars inside and out. I am delighted with the team we have in place and look forward to welcoming customers to experience Hyundai first-hand at Bristol Street Motors Sunderland."