Finance Graduate Moves To Managerial Role At Bolton Ford Dealership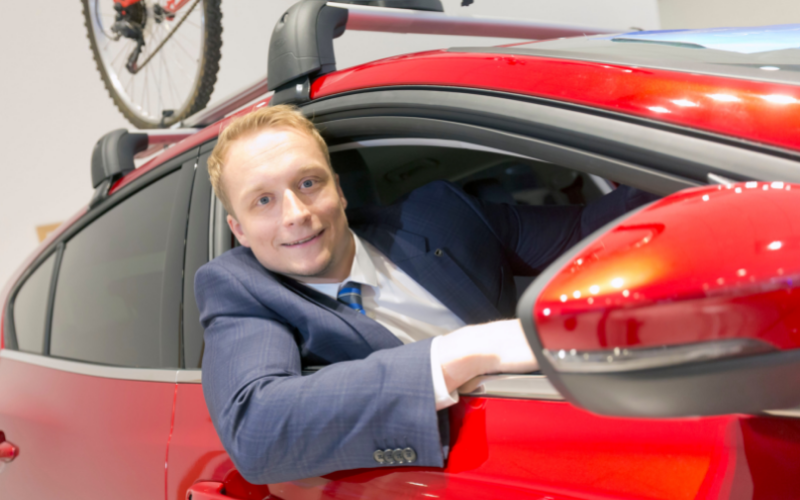 Chris Armstrong, who joined the company on its Finance Graduate Scheme in 2014, has been appointed as general manager at Bristol Street Motors Ford Bolton.
Chris, who represents England and Great Britain at Water Polo, graduated with a Business Studies degree. He completed his CIMA qualifications while on the Scheme and worked as an accountant at the Ford Bolton and Wigan dealerships before taking on his current role as assistant divisional finance director within the Ford division.
Thirty-year-old Chris's potential was spotted by chief executive Robert Forrester and operations director Ian Harrison, and they approached him to move into an operations role.
Chris said: "Although I have taken the company's General Manager Development Programme I hadn't really thought about an operational position until Robert and Ian spoke to me.
"My studying and career to date have revolved around finance and it is an exciting prospect to step away from that.
"I am looking forward to the challenges of a sales environment and a customer-facing role and further developing my skills within the company. I am thankful that I enrolled on Finance Graduate Scheme and for the faith shown in me by Robert and Ian. This is a great business to work for, which values its colleagues and offers great opportunities for progression."
Ian Harrison, operations director at Bristol Street Motors, said: "Chris is a highly gifted individual who joined the company of the Finance Graduate Scheme, developed into a first-class accountant, and honed his skills over the last year working in a regional role.
"I think that this is a great appointment not only for Chris, but for the Bolton team, the Ford Division as a whole and thinking longer term for the business."

Robert Forrester, chief executive of Bristol Street Motors, said: "This is a great appointment and moreover shows our core value of "Opportunity' in operation. Chris has youth on his side and both in his finance graduate role and regional financial role, has always shone brightly. I believe he will make a first-class general manager and then who knows!"