Bristol Street Motors Makes $10,000 Donation To Help Preserve Henry Ford's Home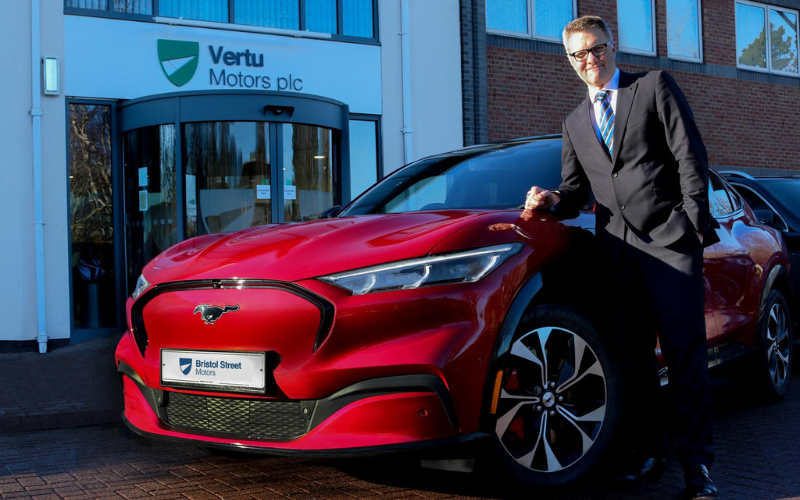 Bristol Street Motors is helping to restore and preserve the marital home of the Ford Motor Company founder Henry Ford with a $10,000 donation.
The dealership group, which has 21 Ford locations across the UK, made the contribution to Fair Lane: The Home of Henry and Clara Ford to support the restoration of Henry's garage, which will make it a visitor centre and event space.
Fair Lane, close to Detroit where Ford famously pioneered the assembly line for motor vehicles, was the home of Henry Ford and his wife Clara for many years and became a National Historic Landmark in 2013. It is currently being restored thanks to the generosity of the Ford family, private donors and Ford dealers from around the globe – all of which are recognised on their Donor Wall.
In writing a letter to thank Bristol Street Motors, Edsel B. Ford II, Henry and Clara Ford's great-grandson and chairman of Fair Lane: The Home of Henry and Clara Ford, said: "Your gift will help us to restore and reimagine Henry's garage, making it a functional visitor and event space. Over 100 years ago, Thomas Edison joined my great-grandfather to lay the cornerstone and a design and engineering marvel was born.
"Thanks to the generosity of those like you, the beloved home of my great-grandparents will be preserved and protected. It will be indeed an honour to add the name of Bristol Street Motors in a special section of Fair Lane's Donor Wall, to recognise the generosity in perpetuity."
Robert Forrester, Chief Executive of Bristol Street Motors, said: "Bristol Street Motors has been serving motorists for over 100 years, and much like Ford, we understand the importance of preserving the heritage of a company and its founder, whose innovation has helped shape the industry we see today greatly.
"I am delighted that Bristol Street Motors has been able to support the Ford estate; I hope that I will be able to visit the home one day and see our name on the donor wall."