Bristol Street Motors Supports Wolverhampton's Community Allotment Project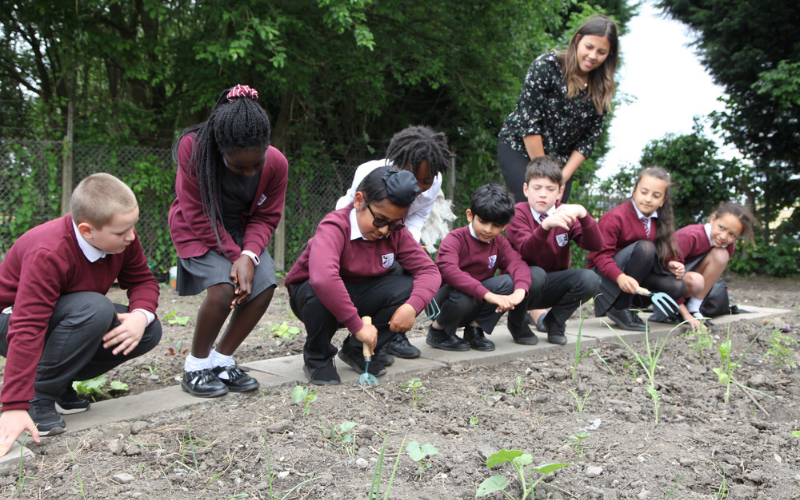 A new project set up to help address longstanding and documented underlining health inequalities amongst the African Caribbean community has been launched.
The issues within the community were exacerbated during the pandemic, making them more susceptible to the devasting effects of Covid-19.
Supported by Bristol Street Motors, the Back to Eden Community Allotment Project, is based at the Heath Town Allotments, situated on the New Park Village estate in Wolverhampton.
Allotment activities will focus on using horticulture and gardening activities, encouraging all age participation to grow fruit and vegetable crops, adopting healthier lifestyles, improving physical, mental and emotional wellbeing, as well as aiding community social interaction. The involvement of Trinity CE Primary Academy and Heath Park High School will help to facilitate an intergenerational aspect of the project, allowing seniors and others to share Windrush stories in a relaxed natural environment.
The two allotment plots acquired by the Back to Eden Community Allotment Project had not been used for years and were well overgrown and used for fly tipping. The plots have now been made good and safe and the project is appealing for further volunteers and support.
Robert Forrester, chief executive of Bristol Street Motors, said: "This is a wonderful project that is changing lives and one we are very proud to support."
The member organisations of Churches 4 Positive Change are currently New Testament Church of God x 4, Church of God of Prophecy x 2, Seventh Day Adventist x 2, Zion City Tabernacle, Mount Shiloh Apostolic, Christian Life City and African Caribbean Community Initiative.
Back To Eden Community Allotment Project is supported by Get Active Black Country, Windrush Day Grant, Awards For All, Bristol Street Motors, Carvers Building Supplies, Kingsway Project and Wolverhampton Homes.
To get involved email: [email protected] or visit http://www.facebook.com/C4PCWolverhampton