Bristol Street Motors unveils £180,000 refurbishment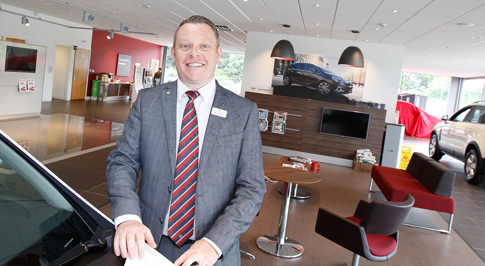 Bristol Street Motors has unveiled its newly refurbished and revamped Vauxhall dealership in Carlisle, following a £180,000 facelift.
The upgrade at the Kingstown Industrial Estate dealership is part of a continued investment by Bristol Street Motors in its network of dealerships nationwide.
Following five months of extensive renovations the dealership is once again open to customers. The refurbishment has revitalised the dated exterior and interior, modernising the site to bring it in line with Vauxhall's latest corporate guidelines, with a focus on bright and modern features.
The showroom was remodelled to create a large customer lounge complete with a connectivity zone featuring wireless and wired internet connection facilities for waiting customers. All of the sales executives have received new tablets which allows customers to customise certain aspects of their vehicles.
The dealership's Aftersales and service departments also received a welcome spruce up, with the reception area receiving a revamp and extension to accommodate the growing number of customers.
Michael Breen, general manager at Bristol Street Motors Vauxhall Carlisle, said: "We're extremely pleased with the refurbishment. It is the result of huge investment across our Vauxhall sites and we can now offer our customers a greatly-improved environment across both sales and Aftersales.
"The site has a fresh, modern look and our customers have been extremely complimentary about the new facilities. My favourite part of the refurbishment is the giant Vauxhall entrance sign above our new doorway.
It is all about improving the customer experience and our new tablets mean that we can work with customers to help them to create the perfect vehicle for their needs and budget.
"The expanded reception and customer lounge both have Wi-Fi and hardwire connections, meaning that our customers are able to relax in a more comfortable environment whilst we work to get them on the road.
"The dealership is thriving with both the sales and Aftersales departments growing, whilst we have received excellent customer reviews, which we put down to our ethos of always delivering the best possible customer service. We're looking forward to building on our excellent reputation for customer service now that we have a workspace to match."