Bristol Street Motors unveils refurbishment in Hexham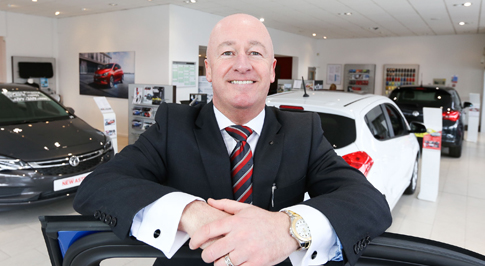 Bristol Street Motors has unveiled its newly refurbished and expanded Vauxhall dealership in Hexham, following a £120,000 facelift.
The dealership has also taken on three new sales executives and bolstered its management team with the appointment of David Anderson as business manager, who joins the dealership with 38 years' experience in the motor retail industry.
David joins just as the refurbishment of the Alemouth Road dealership is completed. It was the final Vauxhall dealership to receive an overhaul by Bristol Street Motors in order to bring it into line with Vauxhall's latest corporate identity guidelines, which included the installation of a brand new customer lounge and aftersales reception.
Gary Bracken, general sales manager, oversees the Hexham dealership. He said: "We're extremely pleased with the refurbishment. It is the result of significant investment by Bristol Street Motors and we can now offer our customers a greatly-improved service across both sales and aftersales.The site has a fresh, modern look and our customers have been extremely complimentary about the new facilities.
"The dealership is thriving so it's great to have some new faces join us. We're very pleased to have David on board as business manager. He has a wealth of experience and a fantastic working knowledge of the car industry, which I'm sure will not only benefit our growing customer base, but will also be beneficial to our new sales executives, some of whom are just beginning their careers."
David Anderson, said: "I'm very excited to be joining the team at Bristol Street Motors Vauxhall Hexham. The dealership is in a fantastic position at the moment. After its renovations and the appointment of new colleagues there is a really positive atmosphere here and it's great to see such enthusiasm from everyone.
"I want to use that momentum to maintain the dealership's excellent reputation for customer service and continue to develop our links with the community through supporting local charities, sports teams and organisations as well as build the business for the future"