Cardiac Screening For Young Adults Set To Take Place At Vertu Motors Arena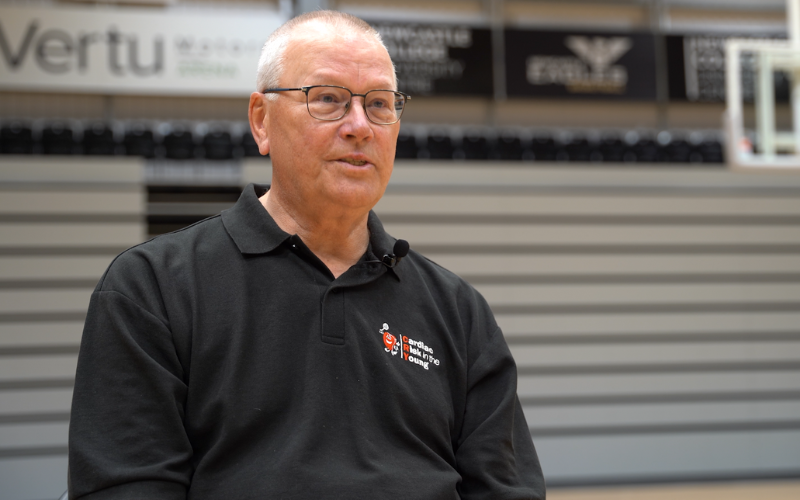 A charity that identifies people at risk from sudden cardiac death is offering its screening programme for young adults at the Vertu Motors Arena in Newcastle.
On Sunday 30th October, the charity Cardiac Risk in the Young (CRY) will be screening the hearts of young people from across the region, aged 14-35.
The charity, which was founded in 1995, is holding the event in memory of Damien, the son of David Jewell who is the charity's representative in Tyne and Wear.
After losing his only son at the age of 28 in 2001, David has been working with CRY to help ensure no other family is affected by sudden cardiac death – through his tireless fundraising and ongoing commitment to raise awareness.
Despite showing no sign of previous ill health, the post-mortem examination found that Damien (who died in his sleep) had an inflammation of the heart muscle.
This event will be the second CRY Screening Event held at the Vertu Motors Arena that weekend – the other taking place on Saturday 29 October in memory of David White, organised by his sister Lisa Steel.
During the screenings, individuals will have an electrocardiogram (ECG) examination, which provides a trace of the electrical activity of the heart. The ECG is a simple, non-invasive, and painless test that only takes a few minutes to complete and is performed by a qualified cardiac physiologist. If a young person is found to have an abnormality, CRY will also conduct an Echocardiogram (ultrasound).
Dr Steven Cox, Chief Executive of Cardiac Risk in the Young, said: "Every week in the UK, at least 12 'apparently' fit and healthy young people, aged 35 and under, die suddenly from a previously undiagnosed heart condition.
"In 80% of cases, there will have been no symptoms or warning signs and tragically, all too often, the first sign of any underlying problem will be the last sign. That's why it's so vitally important that we do all we can to identify those that are risk from sudden cardiac death.
Dr Cox adds: "Although screening won't identify every young person potentially at risk, it's crucial to note that in Italy – where cardiac screening is mandatory for every young person who regularly takes part in organised sport – the mortality rate has decreased by a staggering 89%.
"There are a variety of conditions that come under the umbrella term of 'young sudden cardiac death', ranging from an abnormal heart structure to irregularities of the impulses that control the rhythm of your heart.
"Our research shows that one in every 300 people who attend a CRY screening will be identified with a serious heart condition, which may prove fatal if left untreated. But the good news is there is so much that can be done to ensure these cases are treated swiftly and successfully, so that the young person can go on to live a normal and active lifestyle.
"I would therefore like to extend my thanks to both David and Lisa for their incredible fundraising efforts, which have helped to bring this weekend of screening to Newcastle. I know our team is looking forward to welcoming lots of young people into Vertu Motors Arena."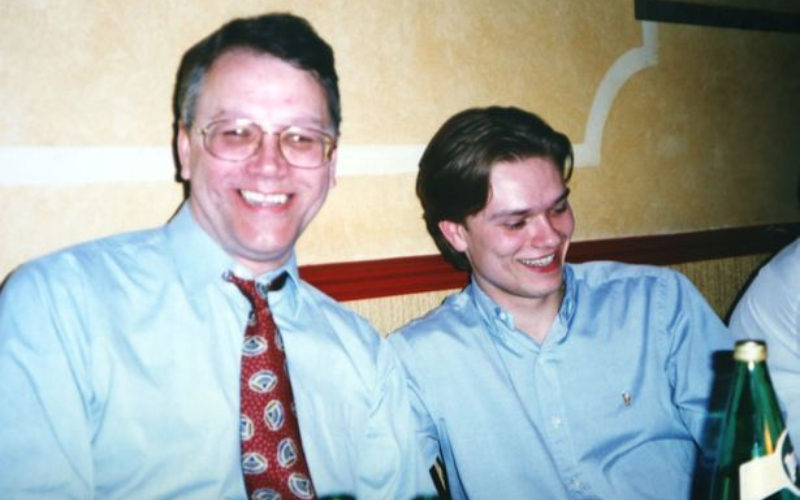 David Jewell with his son Damien Jewell
Robert Forrester, Chief Executive of Vertu Motors plc, said: "I'm delighted that the Vertu Motors Arena is working with the charity Cardiac Risk in the Young to help provide a location for potentially lifesaving cardiac screenings.
"I'd encourage all young people to seriously consider giving up a little bit of time for this vital health check; it really makes good sense."
For more information about booking future CRY screening opportunities, visit their website at www.testmyheart.org.uk/