Ford Gloucester says goodbye to long serving colleague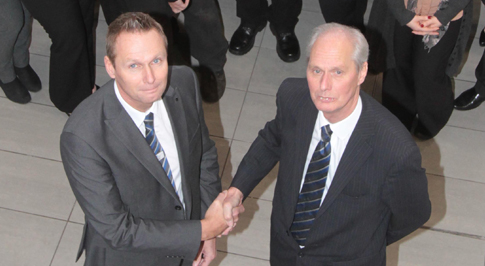 Bristol Street Motors Ford Gloucester is preparing to say an emotional goodbye to one of their longest serving colleagues.
John Hinton, 63, from Gloucester has retired from the site after 37 years of working for Bristol Street Motors. John, previously a television salesman, progressed through the company after beginning his career as a commercial truck salesman.
Fleet Sales Manager John, who will be missed by both colleagues and customers, is passing on his in depth knowledge to his replacement, who will have a hard act to follow as John has sold more than 25,000 cars.
John currently has plans to spend time with his close family and in particular his grandchildren.
John said: "I am really sad to be saying goodbye to everybody at Bristol Street Motors. Over my 37 years with the company I have made so many good friends and I am especially going to miss all of my loyal customers. It has been a pleasure working for the company, Ford Gloucester has a wonderful team and I am going to miss being a part of it.
"I am looking forward to spending some quality time with my family. I have plans to visit my daughter and grandchildren in America and I also have another grandchild on the way very soon."
Chris Rich, General Manager at Bristol Street Motors Ford Gloucester said: "Everybody here at Ford Gloucester is very sad to see John go, he is a popular member of our team and his experience in the motor industry will be sorely missed.
John has given a lifetime of service to the motor retail sector in Gloucestershire; he has seen how it has developed into the professional sector it is today."