Harrogate appoints new experienced General Manager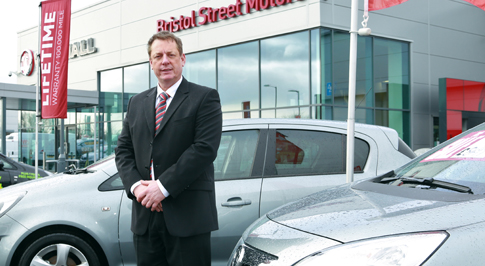 Originally from Saltburn, Shaun, will lead the Grimbald Crag Road dealership, bringing with him more than 35 years of motor industry experience.

With more than 25 years managerial experience, Shaun will head up the new, £4 million state-of-the-art Vauxhall dealership and is looking to build on existing relationships and ensure exceptional customer experience.

In his spare time, Shaun enjoys playing golf and supporting his favourite football team, Leeds United.

Shaun Smith, General Manager of Bristol Street Motors Vauxhall Harrogate, said: "I am really enjoying my new role here at Vauxhall Harrogate. I have worked in the motor industry for most of my life and I am looking forward to transferring my skills and experience to this fantastic dealership.

"Colleagues and customers have been very welcoming and I am relishing the opportunity to build on the current success of the dealership."