Million pound refurbishment at Ford Birmingham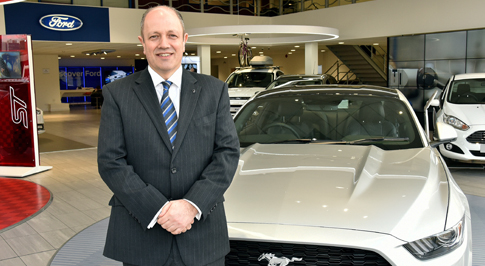 The refurbishment also saw the relocation of the service reception to new offices in the showroom, while the previous service reception has been demolished to create additional external space. The new passenger lift provides direct customer access to the service reception area.
The showroom itself has been upgraded with new furniture, lighting and display boards and new customer facilities. In addition, the Transit Centre now has a new glazed frontage with vehicle access doors and the parking layout has been reconfigured to improve the flow of traffic in and out of the dealership, ensuring easier access for customers.
Bristol Street Motors Ford Birmingham is also an official Ford Store, meaning that the dealership will have exclusive rights in the area to sell a number of Ford's most prestigious models including the GT, Focus RS and Prestige models. The site is the only Ford dealership in the area to sell the Prestige brand and is the first to sell the new Ford Vignale model.
Martin Leach, general manager at Bristol Street Motors Ford Birmingham, said: "I am delighted with the investment in the dealership, which has seen refurbishment across virtually all the areas.
"It has significantly improved the customer experience for everyone coming into our dealership, whether they are new or existing customers, as well as for our colleagues working at the dealership.
"We're excited to finally reveal the result of the major refurbishment and we hope to continue serving the local community where Bristol Street Motors began."