National Award For Ilkeston Motor Dealership Technician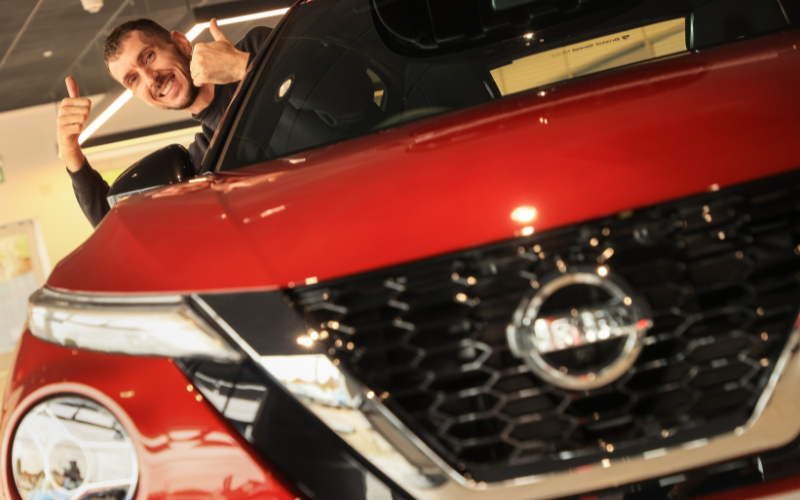 Thomas was named Vertu Masters Club Service Technician of the Year after being nominated by Steven Gray, Divisional Aftersales Director.
Steven Gray, Divisional Aftersales Director at Vertu Motors plc, said: "Thomas was selected as the winner due to his commitment to delivering exceptional levels of vehicle health check completions. The number of hours that Thomas completes stands out across the Group and are delivered without compromising on the quality of his work, month in and month out.
"Thomas will meet his 100 percent target, or exceed it, every month. Additionally, his management team consistently commend him for his tools being organised like a Formula One pitstop. Thomas ensures he isn't moving round wasting time looking for things; he has everything ready and to hand."
This year Vertu Motors plc, the motor retail group the Bristol Street Motors brand belongs to, has welcomed 26 new members into its Masters Club, which is a nationwide recognition programme that identifies and celebrates the achievements of high-performing colleagues across its 160 dealerships.
The winners were selected from nominations made by their colleagues and managers, with a focus on professionalism, commitment, respect, passion and integrity, as well as performance-based league tables.
Robert Forrester, Chief Executive of Vertu Motors plc, said: "Recognition is one of our Group's core values and the colleagues we have inducted into our Masters Club, including Thomas, are an inspiration to their colleagues.
"Thomas is a very worthy winner, having demonstrated an amazing degree of organisation and attention to detail. His passion and commitment are also attributes that have made him stand out within the business.
"Well done, Thomas! We look forward to celebrating with you and our other award-winning colleagues at a special event very soon."