National Raffle Returns to Support Hard-Pressed Charities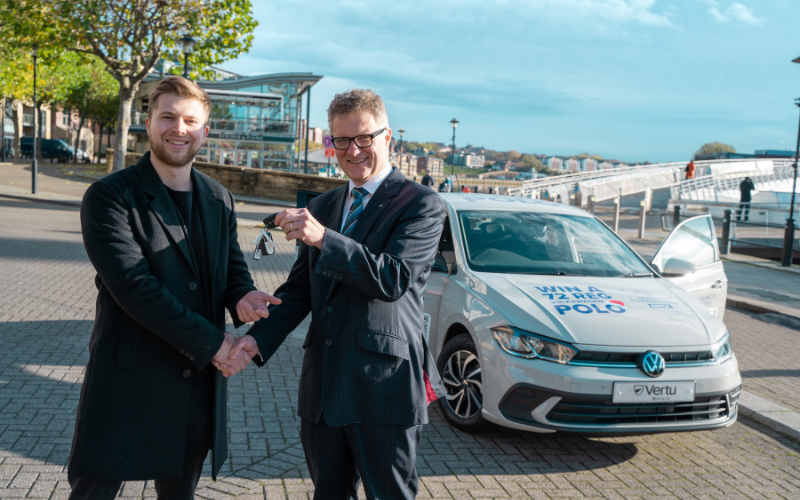 Charities are increasingly turning to non-traditional forms of fundraising to combat record inflation, says fundraising organisation Charity Escapes as it relaunches The Great Christmas Raffle.
The online fundraising drive, beginning its third year of supporting good causes, was set up as a solution to support charities through the Covid-19 pandemic - when traditional sources of raising money weren't possible.
After raising close to £100,000 for good causes across the UK, Charity Escapes has again partnered with Vertu Motors to launch the 2022 Great Christmas Raffle, with the motor retailer donating a 72-reg Volkswagen Polo to be used as the top prize, with an RRP of £19,400.
After battling through the challenges that repeated lockdowns and restrictions on gatherings brought to fundraising, charities are now facing the spectre of inflation; rising operational fees and the cost of living is making sourcing charitable donations from individuals more difficult than ever.
Charity Escapes' online fundraising campaign is powered by Raffolux, with tickets available through its website and directly from the charities taking part.
By using the online platform, individuals and businesses can either spread support amongst all the charities taking part, donate directly to one of the 70 charities involved, or companies can choose to donate to their chosen charity.
Last year's prize, a £17,000 MINI One Classic – also donated by Vertu Motors – was won by Emily Taylor, supporting The Charlie Gard Foundation.
Charity Escapes, which is founded by investor and philanthropist Jeremy Middleton, connects charities in need with businesses willing to donate to support good causes.
Jordan Proctor, Account Manager at Charity Escapes, said: "Times are as tough as they've ever been for charities. We had a pandemic, which wiped out so many fundraising opportunities, followed by a surge in operating costs and a rise in the demand for their services across the board.
"We're incredibly grateful to Vertu Motors for its kind donation of a Volkswagen Polo car for this year's prize. It is the kind generosity of businesses and individuals like Vertu Motors' Robert Forrester, which enables us to give charities the funding boost they need to deliver their vital work."
Robert Forrester, Chief Executive at Vertu Motors, said: "We're very proud to support Charity Escapes' The Great Christmas Raffle for a third year. So many good causes benefit from its innovative approach to fundraising.
"As a motor retailer with dealership locations nationwide, we're delighted that The Great Christmas Raffle helps so many of our dealerships' local communities, up and down the country.
"A 72-reg Volkswagen Polo in Ascot Grey is a brilliant prize and I'm sure it will attract a lot of tickets. I have my fingers crossed that we can beat the total raised last year, to support even more great causes."
Jeremy Middleton, Founder of Charity Escapes, said: "Charities are still playing catch up from Covid. Small charities often suffer from being overshadowed by huge national campaigns, but why shouldn't they benefit from those same opportunities?
"The Great Christmas Raffle is providing an opportunity to benefit from a larger project through the innovative use of online raffle tickets and corporate partnerships, with brands like Vertu Motors. We can't thank Vertu Motors enough for their continuous support of The Great Christmas Raffle!"
Learn more about The Great Christmas Raffle: https://www.vertumotors.com/great-christmas-raffle/