The Taxi Centre Opens LEVC Taxi Business for Scotland and North East England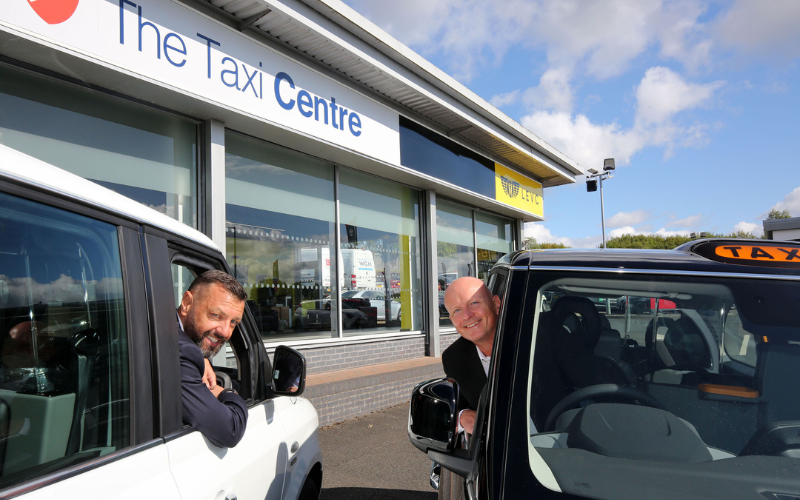 One of the UK's leading suppliers of private hire and taxi vehicles, The Taxi Centre, is entering the black cab and hackney market after agreeing a new partnership with London Electric Vehicle Company (LEVC).
The partnership makes The Taxi Centre – which last year celebrated 20 years of serving professional drivers – the new sales partner for LEVC in Scotland and North East England.
The Taxi Centre's Glasgow showroom has undergone refurbishment to create a bespoke sales display for customers, with LEVC TX models available for Hackney Carriage and Private Hire use. In addition to sales, The Taxi Centre will provide full aftersales and services support for LEVC in the area.
With many councils across the UK introducing Low Emission Zones (LEZ) and Clean Air Zones (CAZ), taxi drivers are increasingly looking for low-emission, electric vehicles to reduce their day-to-day running costs.
To support the private hire and cab trade's transition to ultra-low and zero emissions vehicles, the UK Government has extended its Plug-in Taxi Grants (PiTG) scheme until at least the financial year 2023/24, offering up to £7,500-worth of support to The Taxi Centre customers interested in LEVC models.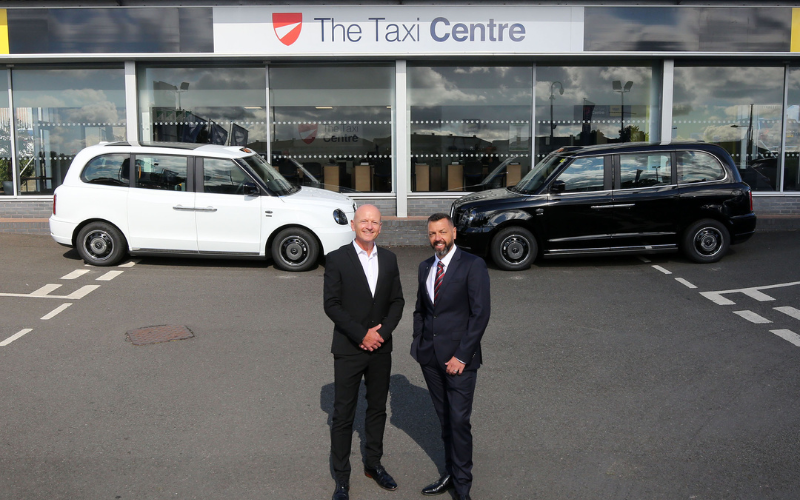 Richard Hudson, Commercial Director at LEVC and Gregor Mackie, Divisional Operations Director at Vertu
In addition, Scotland's taxi drivers can benefit from 0% loans through the Energy Savings Trust, further reducing the cost of ownership. To celebrate the opening of the new LEVC showroom, The Taxi Centre is also offering an exclusive offer of 5 free services and 2-years extended warranty on the first 50 new LEVC TX orders placed.
Steve Dunn has been appointed Head of Business for The Taxi Centre to support its new offering. The Taxi Centre colleagues have undergone extensive training to enable them to provide customers with expert advice when looking to transition to LEVC's electric TX taxi.
Additionally, Graeme Eagleson has been appointed the Field Sales Manager for the new franchise. Graeme will be working across the Taxi Ranks in his market area to help build the LEVC brand within The Taxi Centre's area of opportunity.
Gregor Mackie, Divisional Operations Director of Vertu Ventures for the Vertu Motors group, of which the Taxi Centre resides within, said: "We are delighted to form this partnership with LEVC to offer drivers the option of a stylish, comfortable and functional vehicle, more in keeping with today's black cab driver expectations.
"Being appointed as an LEVC franchise is a significant milestone for The Taxi Centre, as we expand our offering to include hackney and black cab drivers, alongside the private hire sector.
"LEVC is at the cutting edge of practical electric vehicle technology, offering more than 300 miles of range with its innovative range-extender technology. This eliminates range anxiety for drivers."
Richard Hudson, Commercial Director at LEVC, said: "We are delighted to welcome The Taxi Centre to our network, significantly expanding LEVC's presence in the north of the UK.
"The Taxi Centre is a well-established and recognised leader within the private hire industry and this new partnership will enable LEVC and The Taxi Centre to make significant in-roads into the region's hackney cab market.
"Together, LEVC and The Taxi Centre can support a reduction in city-centre emissions, helping to improve overall air quality in busy urban environments."