The Taxi Centre Partners With UK's Fastest Growing Taxi Company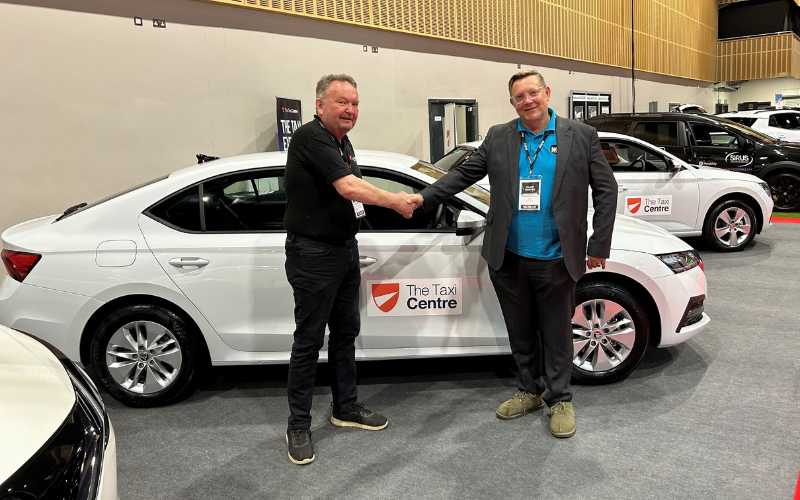 One of the UK's leading suppliers of private hire and hackney vehicles, The Taxi Centre is deepening its relationship with the ambitious and growing Take Me Group.
Take Me, based in Leicestershire, is the UK's fastest growing private hire and technology group, and is currently the third largest taxi firm in the UK. It has purchased more than 30 hybrid vehicles – mainly Toyota Corollas – from The Taxi Centre with plans to expand its fleet further. It currently has around 2,500 drivers across 30 brands and aims to double its headcount over the next 12 months.
Since it started serving independent taxi drivers and firms in 2001, Glasgow-based The Taxi Centre has sold more than 30,000 vehicles directly to customers. Cars and minibuses, provided by The Taxi Centre, have been purchased by firms and drivers in towns and cities throughout the UK, with many customers regularly returning to replace their vehicles.
Unlike many other dealers focussing on the trade, The Taxi Centre has a specialist team of taxi and private hire fleet experts who understand the trade inside and out, including legislative issues and what drivers need from their vehicles in an ever changing industry.
Mike Amann, Field Sales Manager at The Taxi Centre, part of the Vertu Motors group, said: "After Take Me acquired one of my clients and began working with the senior management there, Take Me needed more vehicles to meet the growing number of drivers on the company's books, and so my client recommended The Taxi Centre. It's through their recommendation I started working with Chief Executive David Hunter and his team."
"Take Me is on a really exciting journey and is very rapidly expanding across the UK. We're very pleased to be able to support them. It's a pleasure to do business with a company that is motivated to make the taxi industry better for its drivers, and I look forward to continuing the relationship for a long time."
David Hunter, Chief Executive Officer at Take Me Group, said: "Our focus as a group is to work with taxi and private hire firms to provide them with sector-leading operations and the best technology, in order to modernise the trade, maximise customer experience and improve profitability."
"Partnering with The Taxi Centre was a natural choice for us. It has a brilliant reputation in the industry and represents the very best in the sector. We are growing rapidly and need access to the best vehicles, at the best price, to help us to achieve our ambitions.
"Vehicle supply is still very tight due to the backlog caused by the global response to Covid and the War in Ukraine, but The Taxi Centre has been working hard with us to ensure we have the wheels on the road to keep our customers moving."