Traditional North East Brass Band Back On The Road With Bristol Street Motors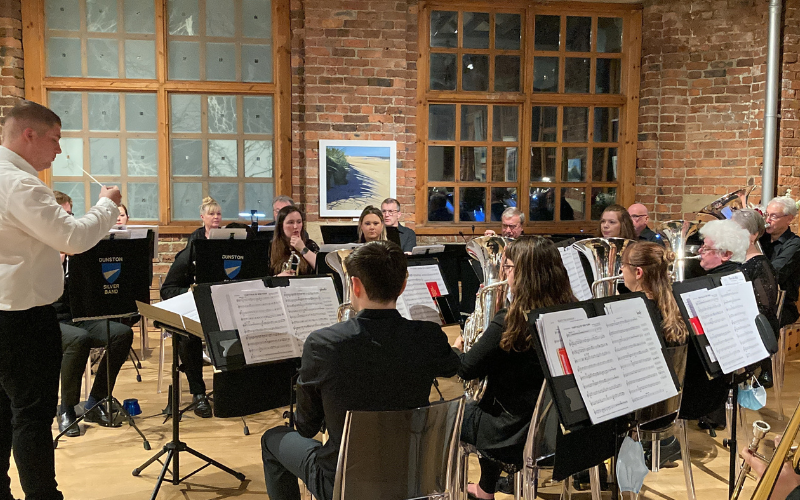 Bristol Street Motors is continuing its commitment to Dunston Silver Band, as it builds back following the Covid pandemic and rising cost of living.
As part of the ongoing partnership, Bristol Street Motors provides essential financial support to facilitate the band's operations, including covering rent expenses for the Dunston Community Centre and professional conductor's fees. This collaboration aims to promote the enduring power of music within the local community.
The Dunston Silver Band has been a pillar of musical excellence in the region since 1908, offering a platform for talented musicians to showcase their skills while delivering outstanding performances to the public.
With a mission to provide soul-stirring music to the local community, the band has been a source of joy, entertainment, and cultural enrichment for more than a century.
Over the past few years, the band has faced challenges due to the unprecedented impact of the Covid-19 pandemic and subsequent lockdowns. As a result, some members were unable to continue their musical journey.
In light of this, the Dunston Silver Band is actively seeking new players to replenish their ranks. The band is especially keen to attract passionate and skilled cornet players.
Bristol Street Motors' generous sponsorship not only ensures the band's operational sustainability but also extends its support to the Dunston Silver Youth Band. The Dunston Silver Youth Band serves as a nurturing ground for budding musicians of all ages who are interested in exploring the world of brass instruments. With a wide range of instruments available, it welcomes young talents to join their ranks and embark on a musical journey that can help shape their lives.
As part of its commitment to the local community, Dunston Silver Band regularly hosts concerts throughout the region. These performances offer residents a chance to experience the unique blend of talent, dedication, and camaraderie that defines the band's performances.
Through these concerts, the band strives to bring people together, uplift spirits, and create lasting memories for all attendees.
Robert Forrester, Chief Executive of Bristol Street Motors, said: "I am very proud that we have sponsored Dunston Silver Band since 2009. It is an iconic band in the North East, providing opportunities for musicians to enjoy playing and introduce brass band music to the wider public.
"Like many organisations the pandemic and lockdowns took their toll but it's exciting to hear that things are returning to normal, and that the band is actively looking for new players, particularly young people. This will give a real sense of purpose and is something that Bristol Street Motors is delighted to continue supporting."
Dave Jakeman, Chairman of Dunston Silver Band, said: "This partnership with Bristol Street Motors is vital to keeping the band operating and we are grateful for the many years the company has supported us.
"We're back on the circuit playing and competing and always on the lookout for talented musicians, or young people wanting to learn or improve their skills."