Vansdirect Enters Trusted Supplier Agreement With Fleetmaxx Solutions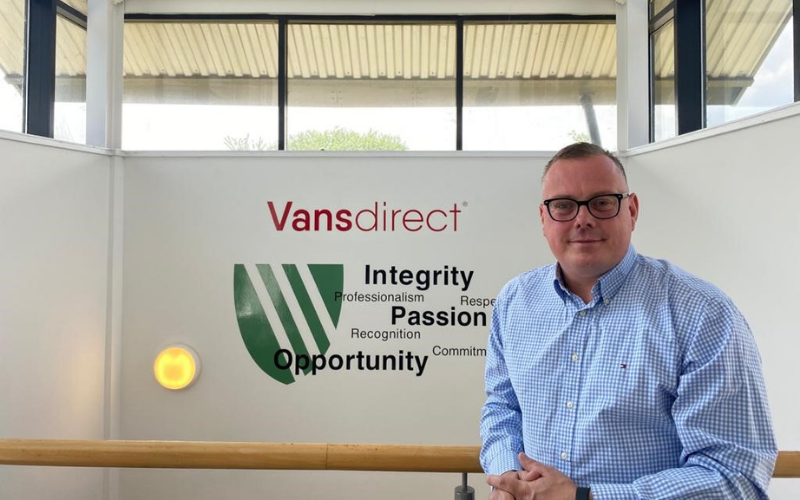 Vansdirect, the Newport-based online retailer, has established a 'trusted supplier' agreement with leading fuel card company Fleetmaxx Solutions.
Under the alliance, Vansdirect has become a trusted van supplier that Fleetmaxx will recommend to its customers and Fleetmaxx Solutions will be a trusted supplier of fuel cards, both traditional and electric, to customers of Vansdirect.
Paul Cox, Vansdirect Sales Director, said: "There was already synergies between Vansdirect and Fleetmaxx Solutions and, as a result, it makes perfect sense for us to formalise our close working relationship in a strategic and trusted supplier alliance.
"Vansdirect is continually looking at ways in we can add value to the service we provide for our customers."
Rob Webb, a Director at Fleetmaxx Solutions, said: "Both companies already share the same ethos of providing an excellent customer experience, which includes a firm focus on offering the best deals.
"This collaboration puts our association with Vansdirect on a more formal footing and will enable us to mutually support each other for the benefit of customers."
The fuel cards' benefits include:
- A free of charge card in year one – saving £12 per card
- Card insurance discounted by 50 per cent
- A dedicated account manager to support customers in making more savings through their card
- A saving of up to 10p per litre on diesel and petrol
- A choice of fuel networks including Tesco, Sainsbury's, Morrisons, Co-op, Esso, Shell, BP, Texaco, FuelGenie, UK Fuels and Keyfuels.
- Provides convenient access to electric vehicle recharging nationwide
A Shell EV Recharge Fuel Card, from Fleetmaxx Solutions, gives customers access to more than 2,000 charging points, including 800 rapid chargers and 17 networks.
Award-winning Vansdirect was founded in 1999 in Newport and has become one of the top independent commercial van retailers in the UK.
The van leasing broker has been offering vans and competitive leasing deals for 20 years and can supply vehicles, including panel, crew, automatic, hybrid, or electric vans, across the UK. It stocks new vans from all major manufacturers.
Vansdirect was acquired by Vertu Motors plc in January 2019 and a year later, the Group committed to the brand's Welsh roots by signing a new 10-year lease on its Newport premises.