Vauxhall Macclesfield celebrates 3rd birthday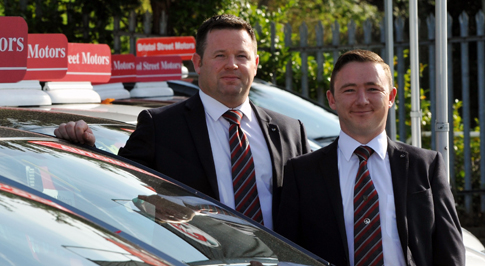 Two new appointments have been made at Bristol Street Motors Vauxhall Macclesfield as the dealership celebrates its third birthday.
The dealership, which opened as a Bristol Street Motors dealership in 2010, has appointed Chris Webb as its new Branch Manager and Dave Woodward as its Business Manager.
Chris, 41, from Warrington, has been in the motor industry for more than eight years and has a background in finance. He will head up the dealership's 20-strong team and plans to carry on building the dealership's relationship with the community.
Dave, 33, from Macclesfield, will be responsible for customer finance on new and used vehicles bought from the dealership.
Chris said: "The dealership has done extremely well since opening and I am very pleased with the success of our fantastic team. I want to build on the good reputation we have in the town, work with the business community in Macclesfield and ensure we are serving the town in the best way possible with our high standards of customer service".