Vertu Honda invests in new dealership in Morpeth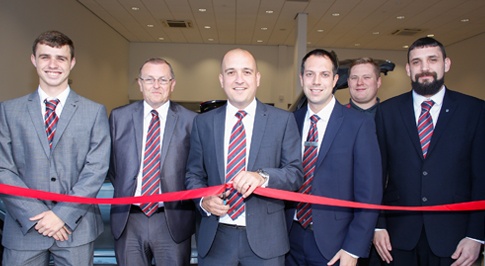 Vertu Honda has officially opened its brand new Morpeth dealership and created seven new jobs, following a £430,000 investment.
The dealership, on Coopies Lane, was previously a servicing centre for nearby Bristol Street Motors Ford Morpeth prior to being transformed into a brand new Honda centre.
Specifically built to meet the latest Honda guidelines, the facilities at the dealership include state-of-the-art diagnostic equipment in the service area, whilst on the showroom floor customers are able to construct their own unique vehicle specification using interactive vehicle creation tablets. In addition, there is also a dedicated children's area, complete with a Nintendo Wii and several games.
The investment has seen the creation of seven new full time roles in sales and servicing, with apprenticeships in the pipeline for later in the year.
Chad Ridley, sales manager at Vertu Honda Morpeth, said: "The new site looks amazing and ready just in time for the new for the new 2016 66 number plate. We've got a great range of Honda offers including 0% finance and generous deposit contributions, together with five year service plans for just £555".
Chris Taylor, group operations director for Vertu Honda, said: "We're really pleased with the result of our investment at the Morpeth site. We've really hit the ground running with this new dealership and it has a fantastic team in place to offer customers the full range of Honda cars together with excellent customer service. We assure you a warm welcome when you visit".