Vertu Motors invest in Yorkshire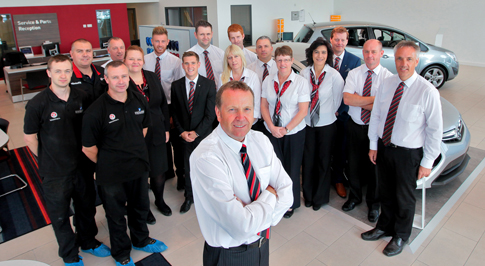 Vertu Motors PLC, the UK's sixth largest car retailer, has invested £5m in the North Yorkshire area by transferring its Harrogate dealership to a new, purpose built site.
The £1.2bn company, which trades under brands including Bristol Street Motors, Macklin Motors and Farnell Land Rover, has opened Bristol Street Motors Harrogate Vauxhall on a brand new site in Grimbald Crag Road, at St James Business Park, just off the A658 in North Yorkshire.
The 1,600 msq site, which will serve Knaresborough, Harrogate and Wetherby, features a state-of-the-art 300 msq showroom for brand new cars, which includes a spot-lit feature platform and customer hospitality area.
The dealership, which has a 13-ramp workshop with a separate wash and valet building, also has room to display 100 used cars and eight commercial vehicles.
General Manager Ian Reddish is moving over, along with all existing staff.
Vertu is an expanding company, having recently acquired the three Farnell Land Rover dealerships in Leeds, Bradford and Guiseley for £31m from the Co-operative Group, and two Volkswagen dealerships in Lincolnshire for £3m.
Ian Reddish, General Manager of Bristol Street Motors Harrogate, said: "The new dealership is absolutely fantastic and I'm very proud that Vertu has chosen to invest in the Yorkshire area. We have a brand new, state-of-the-art dealership in a prominent and accessible location. We are settling into the new premises and are looking forward to continuing in giving excellent service to our customers in the Harrogate, Wetherby and Knaresborough areas."