Vertu Volkswagen Nottingham Motor Professional Receives Second National Award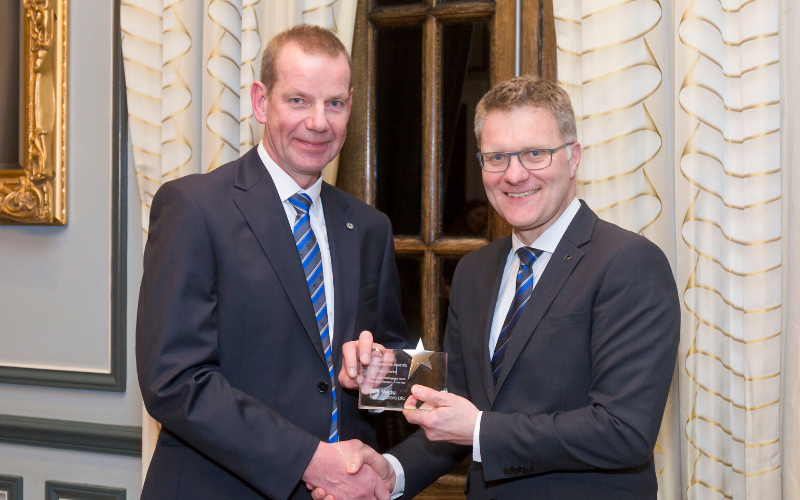 Alan Clarke, bodyshop manager at Vertu Motors Volkswagen Nottingham South, has been recognised for his exceptional performance for the second year running.
Alan was named as 'Bodyshop Manager of the Year' at Vertu Motors plc's CEO Awards. The awards recognise the company's top-performing colleagues from each area of the business, who have delivered exceptional performances and produced outstanding results.
In his nomination it was noted that 'in true Vertu Motors style, he and his team at Nottingham have built on and surpassed their achievements from last year.' Alan was also praised for 'developing a great relationship with Volkswagen Group cemented by a 100% pass mark in the latest audit, almost unheard of in the brand's audits.'
Vertu Motors chief executive, Robert Forrester, hosted the awards at the 18th century mansion, Oulton Hall in Leeds, as the motor retailer rewarded the efforts of its colleagues.
Robert reviews each individual nomination before personally selecting the top performers in each area of the business and deciding who wins one of the nine different category awards.
Robert Forrester said: "It would have been easy to overlook Alan following his win last year, but the facts speak for themselves and he has done an exceptional job.
"He hasn't sat back and accepted the plaudits but has gone from strength to strength and he is a worthy winner again."
Alan said: "I am passionate about my role, and really want to see colleagues thrive and customers experience the very best service. To be recognised for my contributions to the company for the second time is fantastic and very humbling."