Award Success For Vertu Motors Plc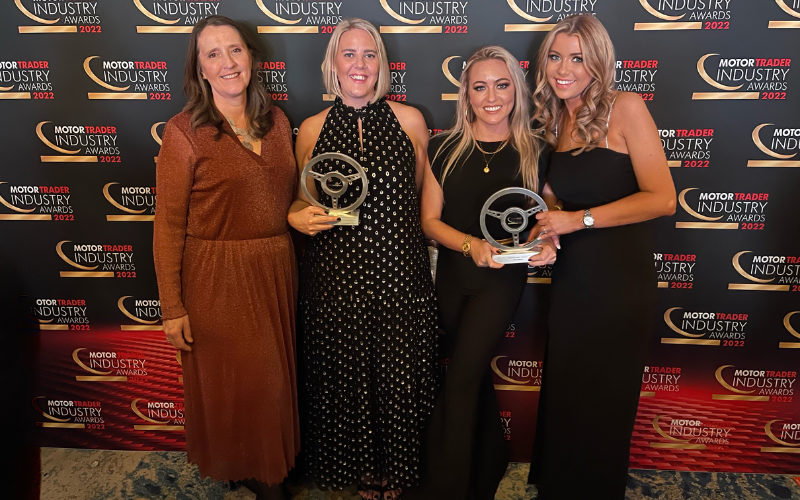 Vertu Motors plc celebrated a double success following the Motor Trader Industry Awards 2022, with wins in the Social Media of the Year and Dealer Website of the Year franchised categories.
The Motor Trader Industry Awards 2022, which recognise the highest levels of professionalism and excellence in the sector, took place at Grosvenor House in London.
Vertu Motors plc had been shortlisted in all three of the categories it had put itself forward for at the prestigious awards – Social Media of the Year, Dealer Website of the Year and Digital Initiative of the Year.
An experienced team of judges interviewed and assessed the finalist, before a panel of industry professionals chose the winning and highly commended entries.
As part of its entry for the Dealer Website of the Year award, the Group highlighted the functionality of one of its core brands' websites. Bristol Street Motors, part of the Vertu Motors group, was the first automotive retailer to offer customers the opportunity to buy a car completely online, from selecting the vehicle's make and model to home delivery. This forward-thinking approach allowed the company to stay ahead of the competition, through focusing on the evolving needs and behaviours of the customer.
Despite the act of buying a car purely online still being a relatively new experience for many customers, driven by their Click2Drive and dedicated concierge teams, Bristol Street Motors saw an increase in online sales of 70% from 2020 to 2021.
The brand's dedicated concierge team of advisors online are highly trained individuals, aiming to give customers the exact same experience that they would receive in a dealership.
Bristol Street Motors aims to make buying online simple and stress-free. Its award-winning website was described as 'customer centric', with the nomination stating that 'the website contributes hugely to the success of the business, from a lead generation, conversion and revenue perspective.'
In turn, Vertu Motors plc's Social Media of the Year award nomination noted that the Group: 'strives to have professional, trustworthy and engaging pages across all major social media platforms' and that 'the activity across all brands and platforms has become vast and diverse in recent years, and not without a lot of dedication and planning.'
The nomination also cited the launch of a Bristol Street Motors TikTok account, with one of the very first posts, featuring the 1970s Ford Cortina from its TV advert, reaching more than 175,000 users organically. The post also received 613 shares, almost 1,000 comments and over 7,800 likes within the space of a week.
Robert Forrester, Chief Executive of Vertu Motors plc, said: "These awards are a ringing endorsement for our Group's online and digital strategy, which has had a profound effect on the business's success.
"To be shortlisted in three categories and win two is testament to the hard work and dedication of our highly talented teams, who are the very best in the business.
"I am incredibly proud of what has been achieved across our digitalisation space in recent years, and how quickly our teams have adapted to the ever-moving digital world."