National Award For Aylesbury Cleaner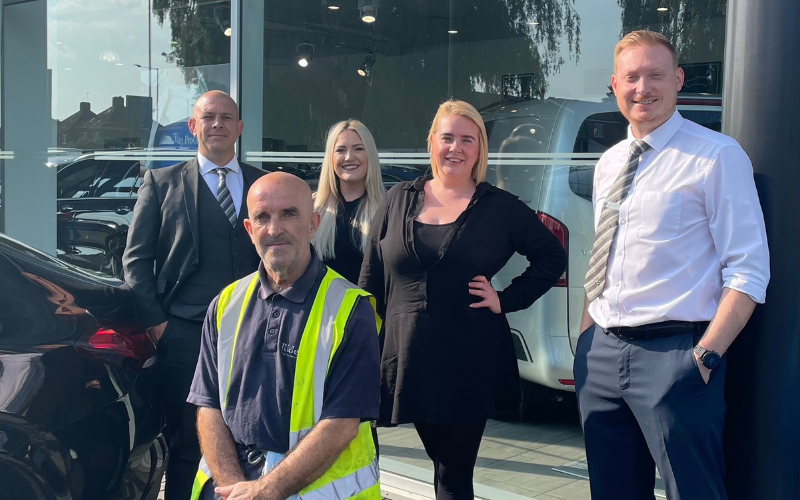 Chris Rutland, longstanding cleaner at Vertu Mercedes-Benz Aylesbury, has been recognised for his commitment with a national award.
He received the Vertu Masters Cleaner of the Year Award, which recognises consistency in delivering the highest standard of service and overall contribution to the dealership. It was open to any colleague in the Group either directly employed or through a supplier.
Chris, who has worked at the Aylesbury site for 18 years, was nominated by General Manager Justin Boon, highlighting that 'his length of service is outstanding showing huge commitment to his job, taking little or no sick days and taking so much pride in his work.'
Vertu Motors has inducted 15 new members into its Masters Club, which recognises colleagues from the Group's 154 dealerships who have excelled in their role and delivered outstanding levels of performance.
The winners were chosen from nominations made by their colleagues and included awards that reflect the company's values of commitment, integrity, passion, respect, and professionalism.
Robert Forrester, chief executive of Vertu Motors plc, said: "The Masters Awards are an opportunity for us to thank colleagues who go the extra mile, and in many cases do so over a very long period of time. Sadly, we have been unable to get together to celebrate their achievements with an awards ceremony, but this makes them no less important.
"Chris is a key part of the family at Aylesbury and the pride and personal ownership he has demonstrated over the years made him a standout candidate for this award. I am delighted for him and hope to be rewarding him in another 18 years!"
Image: From left to right, Richard Fraser (General Sales Manager), Cora Niven (Sales Executive), Casey Knight (Service Advisor), Brian Trattner (Service Advisor), with Chris Rutland at the front.