International Women's Day Part One: Meet Our #VertuGirlGang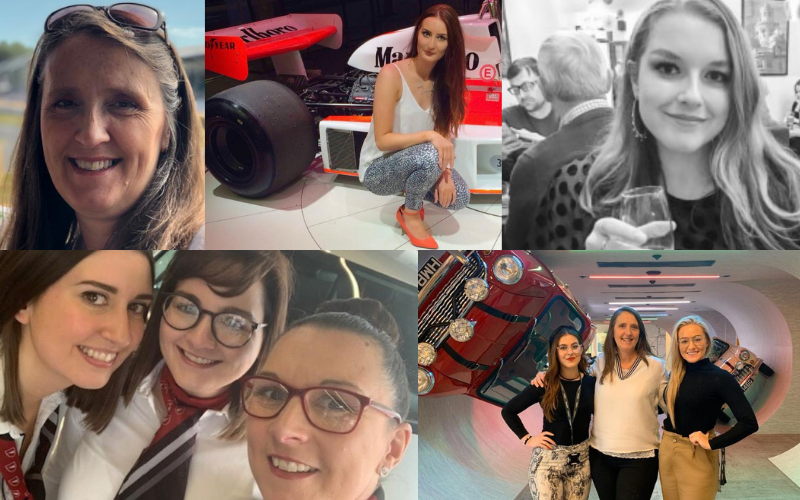 Vertu Motors plc is one of the largest automotive retailers in the UK, and

in light of

International Women's Day 2022, we want to celebrate

the incredible women who contribute towards making this company a success.
The automotive industry has historically been a stereotypically male dominated workplace. Though, throughout history there has been an array of influential women leaving their mark within the sector; from Melissa Harville-LeBron, the first African American woman to own her own NASCAR racing team, to Katharine Blodgett, the first woman to be awarded a PhD from the university of Cambridge, going on to develop the highly technical glass we use for car windscreens today. Here at Vertu Motors plc, we have our very own female tribe who are carrying on the legacy.
Our Group is fuelled by girl power, and we are going to introduce to you some of the driven women who are part of our celebrated #VertuGirlGang!
From our social queens keeping you up to date with the latest car news to our female general managers bossing it from within the dealerships, our #VertuGirlGang is full of the most talented, hard-working, and inspirational women.
For those women and girls who are wanting to pursue a career in the automotive industry, here is a little insight into some of the roles that you could get into. And for everyone, it's time to get to know some of the empowering female faces behind the success of Vertu Motors plc.
LIZ COPE – Chief Marketing Officer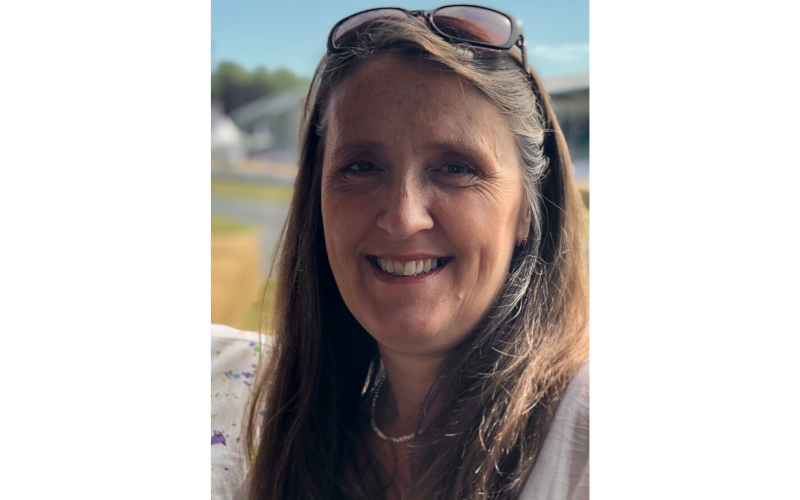 What better way to start off our #IWD2020 article than with one of the leading ladies at the company?
Liz Cope is the Chief Marketing Officer at Vertu Motors plc and is a fantastic leader to aspire to.
"I joined Vertu Motors plc as Chief Marketing Officer in 2016, after previously working with brands such as Orange, Yahoo, Peroni, Dyson and VAX. You'd be surprised how many similarities there are between marketing vehicles, beer and vacuums!
"My role is to oversee all the marketing functions, including; Advertising, Events and Websites – as well as the operation of our contact centres. Being able to bring the customer's view into the heart of the boardroom is one of my favourite parts of the role, and I'm very proud to be part of a business that values the views of all its customers so highly.
"This year, I'm particularly delighted that we're extending our support of women across the automotive industry with the creation of our own W Series racing team. This additional platform will allow us to reach and inspire many more young women to consider the motor sector for their career."
EMMA RUSSELL – Assistant Advertising Manager
Emma has been with Vertu Motors since 2018, and is originally from the UK's Motor City, Coventry! You could say, she's always had oil in her blood!
"My dad's family moved down to the Midlands from Newcastle to work in the growing motor industry when companies like Jaguar, Rover, Chrysler, Triumph Motorcycles and LTI were opening their doors. My mum was a PA at Chrysler for many years. My sisters worked at LTI and JLR. I even used to live on the estate built on the old Triumph Factory site.
"I started my automotive journey working in a digital agency launching a face-lift on Land Rover's websites. Then I moved agencies to work on Bentley Middle East, NEC's Autosport International and, eventually, a superyacht brand (still motors, guys)! Things came full circle when I joined the team at Vertu Motors in 2018 and finally took the plunge in making Newcastle my home full-time the following year."
VICTORIA BLACK –

Brand Manager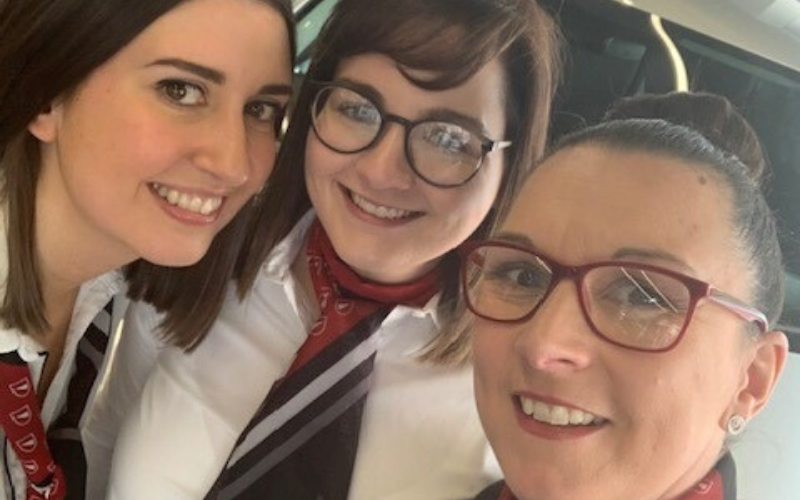 "I've worked at Vertu Motors for two and half years now. I originally started as the Marketing Manager for The Taxi Centre, and in early 2021 changed to Brand Manager for Scotland with the addition of the Macklin Motors dealerships to my remit.
"This involves working closely with the General Managers and Sales Managers across all Scottish dealerships to activate the brands locally.
"We now have partnerships across some of Scotland's top sports teams including Hearts and Hibernian football clubs as well as the Glasgow Rocks basketball team.
"It's a time for growth for The Taxi Centre too and we have just signed an 18 month sponsorship of the GO Radio Football Show.
"The motor industry is renowned for being very male dominated but I'm really proud to work beside so many inspiring and supportive women at Vertu Motors. #VertuGirlGang."
LAUREN PAUL – CRM Manager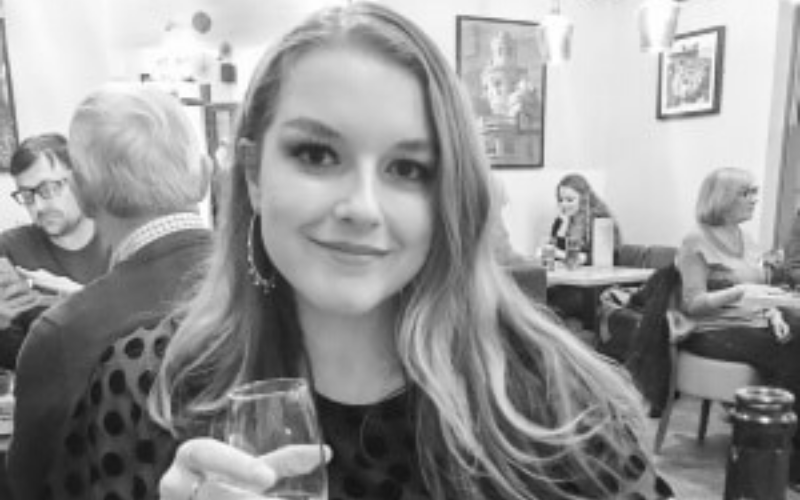 Lauren is one of our three CRM Managers; a little ray of sunshine, bringing positive vibes to the office every day!
"I've been with Vertu for nearly three and a half years now, starting as a Marketing Graduate and moving into a CRM Manager role last August.
"On my graduate scheme I spent three years working on areas such as contact centre recruitment, TV adverts, and new model launches, and all of that has lent itself very well to my role now. Today I spend my time managing our customer communication journey across channels such as email and SMS; every day is a chance to learn something new and improve the customer experience.
"Vertu gave me the chance to kickstart my marketing career and find my passion for CRM, and for that I'll always be very grateful."
NAOMI CARPENTER – Third Party Marketing Executive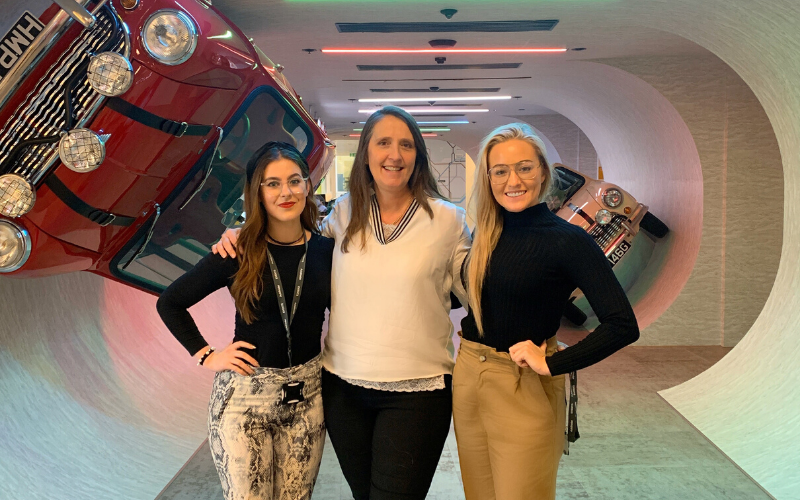 There ain't no party like an S Club THIRD Party, and our beautiful Naomi (pictured on the left) makes sure the third party keeps on going!
"My Vertu journey started in 2017, splitting my time between helping to roll out 127 dealership pages to our GMs and PR responsibilities.
"Fast forward to 2019-2022 and I now maintain our relationships with all third parties in the Marketing Department, driving our enquiries and ensuring we optimise our ROI whilst utilizing opportunities to develop and grow within those partnerships to feed into our business objectives.
"An empowering motivator within our marketing team is the presence of strong female leadership from the likes of Lesley Thornburn to Liz Cope, as well as welcoming forces to be reconned with along the way.
"I love that the landscape of the automotive industry is changing to become more inclusive of women, not only within the corporations themselves, but also in how we communicate with our customer base and how we perceive the average car buyer."
________
Whether they are servicing, selling, promoting or running the Group's brands, all these women have a massive impact on Vertu Motors plc. This is just the first half of a handful of the amazing women who make up the #VertuGirlGang. Check out part two using the link below!
Meet More Women From The #VertuGirlGang