International Women's Day Part Two: Meet Our #VertuGirlGang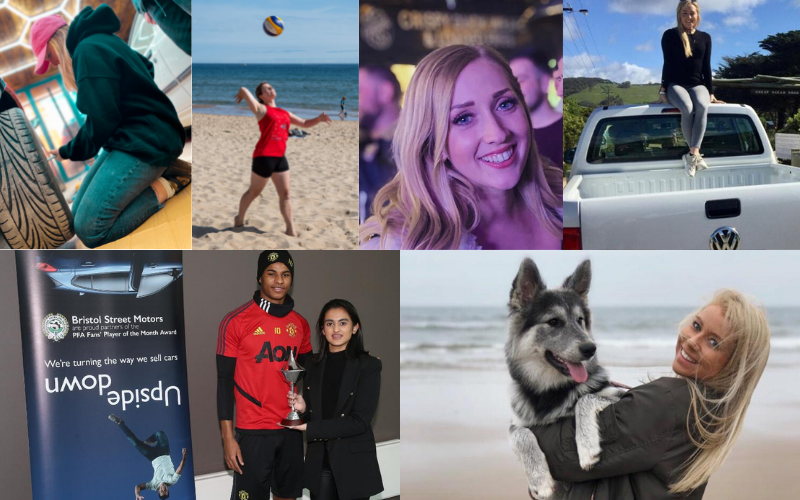 Vertu Motors is one of the largest automotive retailers in the UK, and

in light of

International Women's Day, we want to celebrate all the incredible women who contribute to making this company a success.
(Don't worry if you missed the first part, it's linked at the bottom of this article for you to catch up on!)
So, without further ado, here are some more of our empowering female faces behind the Vertu Motors brand.
RACHEL HARDING – Studio Co

ordinator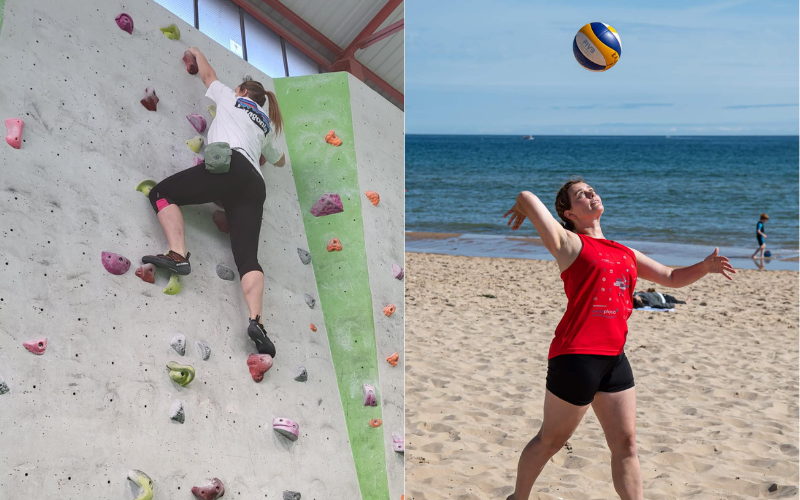 Our Studio Department is where the creative magic happens, and we have super talented females within this team, Rachel being a prime example.
"My job is to co-ordinate the various requests that come in from the business within the studio. These tasks can range between coordinating artwork requests (anything from internal workbooks to digital ground boards for football matches) and keeping the website updated with the newest offers."
Rachel Harding not only bosses her role as a Studio Coordinator, but she also bosses some fantastic achievements outside of work.
"I do a whole boat load of sports... I currently play ladies football, play for 2 different volleyball teams, play in a beach volleyball league (when the sun comes out!) and go bouldering whenever I get the chance!"
FAYE YOUNG – Digital Genius
"I have been with Vertu at York BMW for nine months now as a Digital Genius. When I first saw the job advertised, I knew it was something I would love to do, however I waited a few days before plucking up the courage to apply. The thought of working in a dealership was a little daunting for me but I applied and hoped for the best. Now I realize there was nothing to be worried about as the Vertu team are so friendly and there is already a strong team of females who work here which I didn't expect.
"Outside of work I enjoy restoring my 1982 3 Series BMW and taking photographs which is why I love my job so much as I get to photograph BMW's every day and constantly learn new things along the way.
"My confidence has only gone up since working at Vertu, my colleagues have helped me so much with my product knowledge and have supported me with the creative side of my job which has led to me filming vehicle tour videos and even taking part in filming for the new Vertu TV advert! I'm excited to be part of such a great team and would love it if more females can get onboard and help break the stereotypes that are often seen in the automotive industry."
DANIELLE CHARLTON – CRM Operations Manager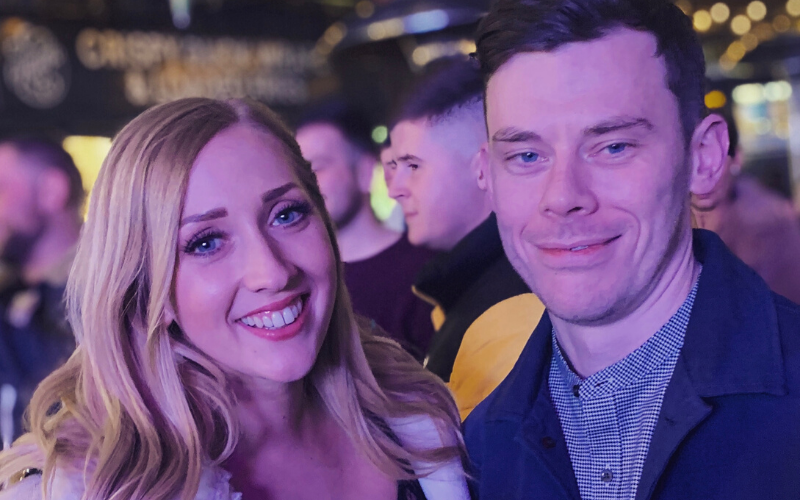 With Vertu expanding as fast as it is, opportunities come up. Danielle Charlton now heads up our freshly created Customer Relationship Management Team.
"My career, and 'CRM' at Vertu has evolved since joining as an Email Coordinator in 2020. Now working as a CRM Operations Manager within a recently formed CRM team, my role focuses on the optimisation of email marketing through impressive design and strategy. My passion for email as a form of marketing communication developed over the years due to the exciting innovations of digital marketing.
"Smart messaging, paired with strategic data segmentation delivers the best results, something the CRM team strives to achieve! Exciting things will be coming out of the team in 2022 - watch this space!"
LEVINA BASRA – Product Manager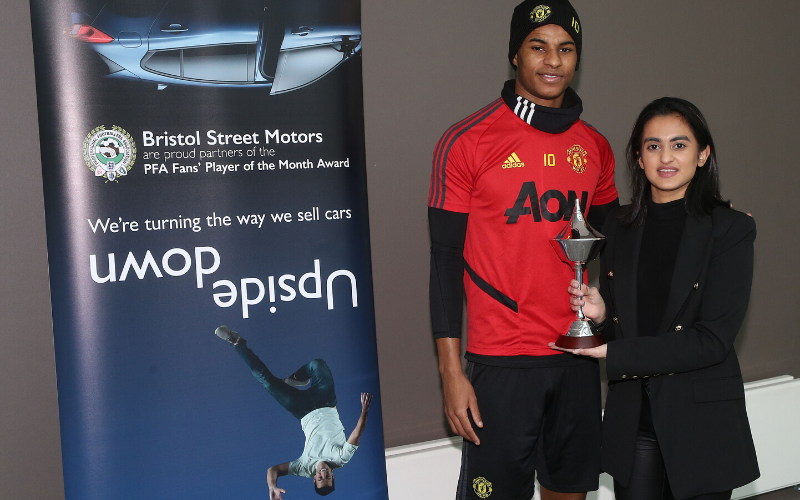 Levina is a member of our graduate gang, joining Vertu in a graduate position and working her way up to the role of Product Manager.
"Hey, I'm Levina, you may have seen me over the past couple years on your TV screens in the Bristol Street Motors SM F1 Advert and travelling the country meeting professional footballers.
"However, after completing my Marketing Grad scheme last summer I am now part of the Omnichannel Squad as Product Manager. Less glamorous, but more technical *nerd face* and I love it.
"The best part of working in the Marketing Team at Vertu is being surrounded by strong and powerful women. #TeamVertu"
LESLEY THORNBURN – Digital Product Marketing Manager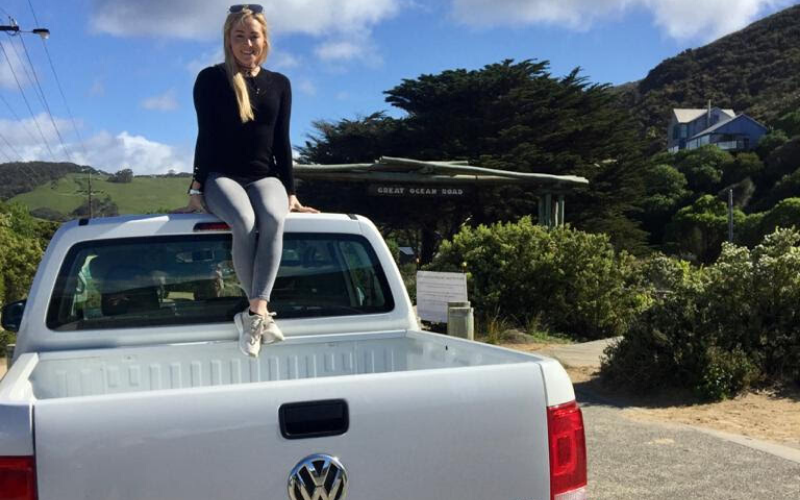 Next up is our Digital Product Marketing Manager, Lesley Thornburn, whose personality is the heart and soul of the #VertuGirlGang!
"I like to live in the fast lane, albeit travelling around the world, working at a million mph or driving up and down the A19 every day (just in the outside lane, not speeding).
"I was late to the party in marketing, and even more so digital, as my career started off working in finance for a national corporate company where I fell in love with the idea of communicating to the customer, before starting my first "real" marketing role in the automotive industry after graduating university with a first-class honours. It was there I found my mentor, a powerful, energetic female marketing director who told me I could. So, I did!
"I joined Vertu five and a half years ago and I am on my fifth role to date, progressively growing, learning, and adapting! It's the best part!
"I currently work as a Senior Digital Product Marketing Manager and Squad lead. It sounds more complex than it is! It's simply making it as easy as possible for a customer to transact on the websites. involving things such as E-Commerce and buy it now, along with web optimisations and attribution projects. It's always all hands-on deck, with an integrated cross functional approach across the teams, which helps when we have some amazing strong women in the team, no day is ever the same.
"The biggest success in my career so far is the junior members of the Vertu Central Marketing Team (grads/apprentices/execs) and seeing them grow! Supporting and teaching them things that took me years to learn is the most rewarding feeling - telling them "they can" and seeing them do it makes it all worthwhile! We have an amazing team and I'm proud to be a part of it!"
BETH AYNSLEY –
Social and PR Manager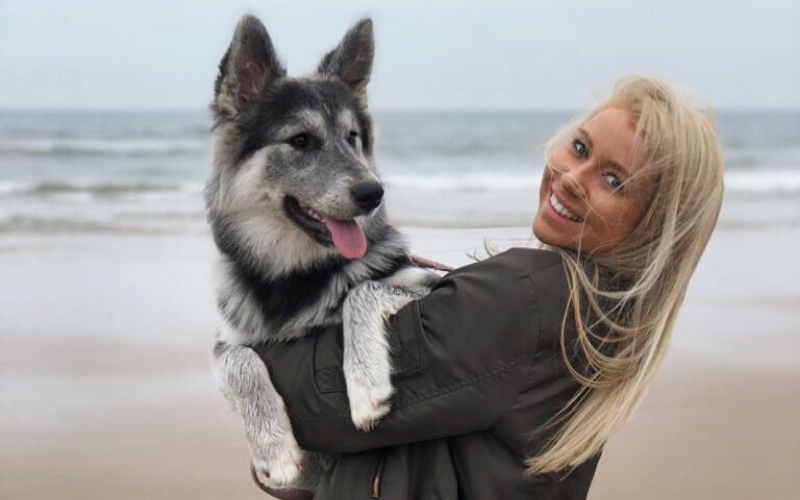 "As Social and PR Manager for Vertu Motors plc, I have the absolute pleasure of getting stuck into the vast majority of activity happening across the Group. From scheduling posts and writing press releases, to managing our platforms and liaising with our partners, like W Series racing, I thoroughly enjoy the scope of my role. I can see that there's nothing a woman can't do in the motor industry and am eager to spotlight the opportunities that are there and open to girls like me.
"Despite not immediately making a beeline for the automotive industry (I was a secondary school English teacher), I found myself here because of my passion to write creatively and an interest in cars that's only grown during my time in this role. As part of the 'Social Squad', we pride ourselves in providing a voice for the company that is completely gender unbiased. We make content for everyone, as cars are for everyone. Everything that all the amazing women are doing within the Group and across this industry definitely deserves to be celebrated!
"I'm immensely proud of the work we've done so far to attract more women into the motor industry, and more recently, in launching our female engagement campaign for Bristol Street Motors: #TypicalWomanDriver. We're going to flip the negative stereotypes around women behind the wheel, by highlighting the skills and significance that female drivers play in society. Stay tuned to find out more!"
These 12 colleagues are just a small handful of the women who make up our #VertuGirlGang, with plenty more driven and achieving women who are making the most of the opportunities within Vertu Motors, working across all different areas of the company andshowcasing a wide range of skillsets.
Thank you for joining us in celebrating our #VertuGirlGang, not just on International Women's Day, but every day.