One Of The World's Oldest Taxi Companies Invests In Hybrid Vehicles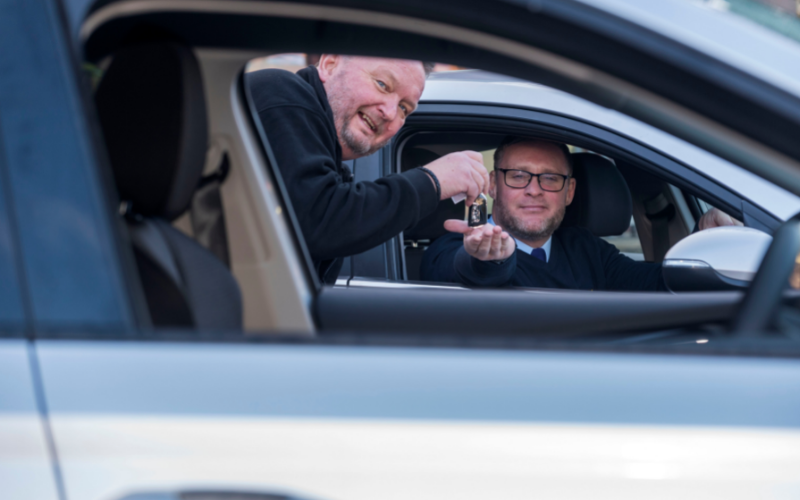 Whiteside Taxis, which operates in Lytham St. Annes, Blackpool and Fylde, and is one of the world's oldest taxi firms, has brought its fleet into the 21st century following a £500,000 investment into low emissions vehicles.
The firm, which was founded by its namesake Thomas Whiteside in 1880 as a horse-drawn taxi service, has worked with The Taxi Centre to add 13 hybrid cars to its fleet of nearly 100 vehicles.
The nine Hyundai IONIQs and four Octavia e-Tec hybrids will allow the drivers at the firm to not only reduce their emissions, but spend less time filling up, and more time on the road helping passengers reach their destinations safely and on time.
The Taxi Centre, which supported Whiteside Taxis to boost its fleet, has been supplying the taxi and private hire trade for 20 years and has grown to become one of the largest firms in the industry, supplying thousands of vehicles each year.
Mike Amann, Sales Manager at The Taxi Centre, said: "It's a real honour to support the world's oldest taxi firm with its latest vehicles. This investment to modernise its fleet will not only help Whiteside to reduce its emissions but will also help it save money on fuel, whilst providing customers with a comfortable journey."
Daniel Whiteside, Managing Director at Whiteside Taxis, said: "We've come a long way since the horse-drawn days of our first taxis. This latest investment means that we can support our drivers to make their shifts as profitable and eco-friendly as possible."
Photo caption: Left Mike Amann (Taxi Centre) and Daniel Whiteside (Whiteside Taxis)