Experienced manager joins Chesterfield Peugeot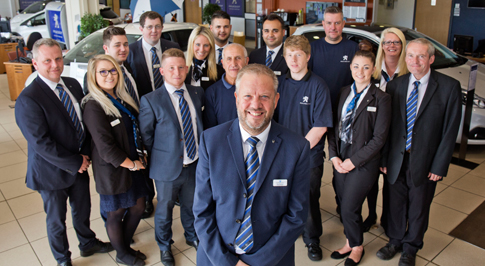 Bristol Street Motors Chesterfield Peugeot has appointed Ray Barlow as its new general manager.
Ray, a Chesterfield local, joined the motor retail industry 15 years ago as a trainee salesperson, quickly progressing into a business manager role, before becoming the general manager of a Volkswagen dealership in 2010.
During his career, Ray has received multiple awards for customer service excellence and was even rewarded with trips abroad by Volkswagen in recognition of his outstanding record as a manager.
Ray's appointment follows the acquisition of Gordon Lamb Limited, which saw Bristol Street Motors welcome nearby Nissan and SKODA dealerships to its already-strong network of sites across Derbyshire.
Ray said: "It's great to join Bristol Street Motors Chesterfield Peugeot. I'm really excited to be taking on a new challenge and I'm looking forward to working with my new colleagues to deliver the very best customer service possible.
"One of my ambitions in my new role is to work with the team to ensure every customer that walks through our door is given the great level of service that Bristol Street Motors is known for across the country."