Former technician progresses career at Bristol Street Motors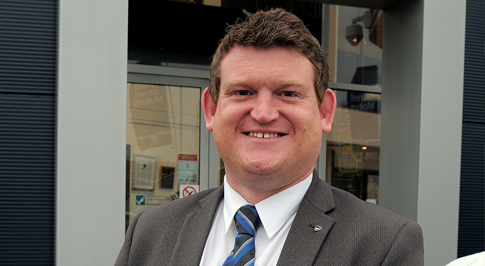 A former technician at Bristol Street Motors Peugeot Worksop has been appointed as the dealership's new business manager in charge of a four-strong team sales team.

Matthew Lillicrap has been appointed to drive forward the sales department in the business, as part of a new team headed by branch manager James Roebuck.

Matthew has worked at the dealership since February 2012 and has quickly become popular with customers and colleagues alike. Prior to his appointment, Matthew worked in various roles at the dealership including as a technician, workshop controller and service manager, before finding his calling in a customer-facing sales position. Since moving into sales he has generated a large volume of repeat business and new sales.

Matthew, who lives in Worksop, said: "I'm delighted to be appointed to the role of business manager. It's been an amazing few years and I've really enjoyed taking my career to the next level.

"Since starting to work here as a technician, the business has changed almost beyond recognition. These days, it's an incredibly dynamic and professional place to work whilst also keeping that balance with a friendly and approachable style, with the emphasis on great customer service.

"Not only is this a new role for me, but I'm also heading up a brand new team. It's an exciting time here at Bristol Street Motors Peugeot Worksop, and I'm delighted to be helping to drive the business on to even greater things."

James Roebuck, general manager of Bristol Street Motors Peugeot Worksop, said: "Matthew has become a real asset to the Group. I'm very pleased to be able to announce his appointment to head up this new team, which will further help to cement our reputation for repeat business and great customer service in the Worksop area.

"Matthew's appointment reinforces the fact that Bristol Street Motors rewards hard work and recognises talented individuals and their worth to the business." Bristol Street Motors recently launched an 'Evolution' talent development program which aims to identify and develop talent in the business to develop managers of the future to create more people like Matthew.