Nissan Glasgow Central's glass tower in action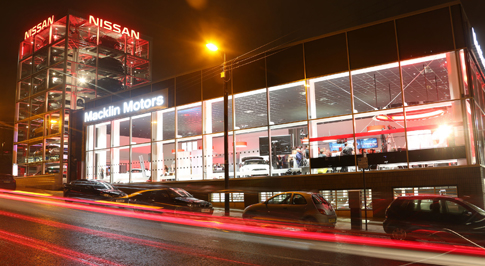 Macklin Motors Nissan Glasgow Central has revealed how its prominent eight-storey glass car display tower works.
The display tower, which can hold up to 30 vehicles at any one time, works like a giant automated vending machine. At the touch of a button, it transports vehicles from the very top to the showroom floor in around four seconds.
The unique dealership was officially opened by Nissan Brand Ambassador and Olympian Sir Chris Hoy and celebrity chef Tom Kitchin at a star studded ceremony in November of last year following an investment by parent company Vertu Motors plc of more than £5million.
Robert Auld, general manager at Macklin Motors Nissan Glasgow Central, said: "The tower is a fantastic asset of the dealership. When customers come to pick up their car, they love to see it coming down the tower. Picking up a new vehicle is always exciting and the tower adds a little bit more magic to it."